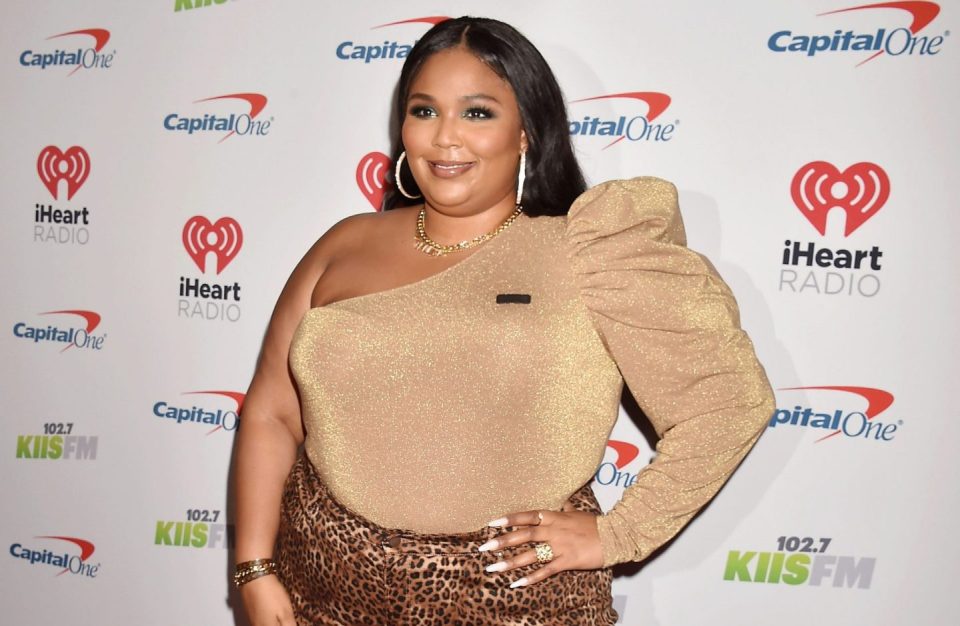 Lizzo insists she's "doing good" as controversy keeps raging over her alleged sexual misconduct.
The singer, 36, is being sued by three of her former dancers for alleged sexual harassment, creating a hostile work environment and discrimination, but has now declared she is coping fine and has returned to making music.
She told photographers who snapped her walking into a studio in Los Angeles on Monday, Aug. 21 when asked how she was coping: "(I'm) doing good. I'm in the studio right now."
The Grammy winner was driven to the studio in a luxury SUV and stepped out wearing a long white Yitty hoodie and shiny thigh-high silver boots with a matching metallic-colored purse.
Lizzo has strongly denied the allegations against her trio of ex-dancers, and recently issued a denial she had split from boyfriend Myke Wright in the wake of their allegations against her.
She started dating comedian Wright, 35, in 2021 after they hosted the MTV live music show "Wonderland" together in 2016, but were hit by split claims after the pair unfollowed each other on social media earlier this month — with Lizzo also deleting all their photos together. But a spokesman for the singer said there is "no truth" to claims the pair had broken up.
The dancers' legal team has also claimed six more people have approached them with disparaging accusations against Lizzo, but no new allegations have yet been detailed. Attorneys representing the lawsuit being brought against the star by dancers Arianna Davis, Crystal Williams and Noelle Rodriguez told the New York Post's Page Six column they have been reviewing and vetting fresh claims about sexual misconduct from another half-dozen complainants "with similar stories" as the trio.
Lawyer Ron Zambrano said his firm has been examining claims from other dancers who worked with Lizzo on her Amazon Studios reality show "Lizzo's Watch Out for the Big Grrrls." He added in a statement that Lizzo's original three accusers "have bravely spoken out and shared their experiences, opening the door for others to feel empowered to do the same."
The lawyer told Page Six the new allegations are of a "sexually charged environment" and failure to pay employees, adding: "Some of the claims we are reviewing may be actionable, but it is too soon to say."