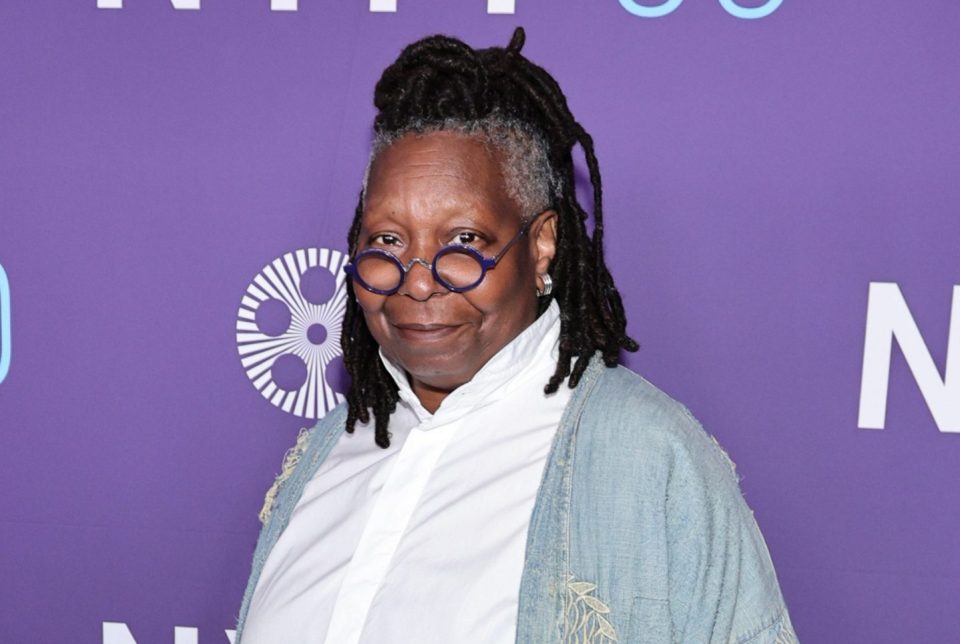 Whoopi Goldberg has clarified her sexuality after Raven-Symoné told her she gave off "lesbian vibes."
The 67-year-old actress and presenter was questioned by Raven-Symoné, who admitted she had suspicions about Goldberg's sexuality when they worked together on "The View," from 2012 until 2016.
Speaking on "The Best Podcast Ever," Raven-Symoné, 37, told Whoopi: "I want to just dig into your business a little bit, this is a safe space. Honestly, when I was around you, I loved you so much like I just wanted to be up underneath the t—y the whole time! But that's also because you just kind of gave me lesbian vibes! But, like, sometimes Whoops, you give me lesbian vibes, you give me stud vibes …"
Raven-Symoné's wife and podcast co-host Miranda added: "I think this is a secret fantasy of Raven's! I think she just wants everybody to be gay and she's just really hoping you'll come out right here right now."
Raven-Symoné agreed, saying: "It is! So if you want to tell us anything, Whoops, you're more than welcome to!"
Goldberg — who was married three times to Alvin Martin, David Claessen and Lyle Trachtenberg — replied: "Women have been asking me this for as long as I've been around, I am not a lesbian. But I know lots of them, and I've played them on television. But I have always had lesbian friends because they're just my friends."
Recalling a conversation with a friend, Goldberg said, "I'm not gonna kiss you, but I'll kiss you over here, I'll do this but I'm not going to do this. … And they're like, 'OK!'"
Raven-Symoné responded: "Which makes me happy because I can also say, to all those people who judge the lesbian community or the gay community, there is something beautiful about a woman being able to embrace their masculine and feminine at the same time and wear it so well, like you do. It's fantastic, you're not either one or the other, you're just a human living in your body and doesn't really correlate to sexual orientation or any of that. It's just the way you present and it's so warming. You live in this duality so well, and I just want to applaud you for that."
Along with her three marriages, Goldberg has also had serious relationships with actors Timothy Dalton, Ted Danson, Frank Langella, playwright David Schein, businessman Michael Visbal, orthodontist Jeffrey Cohen, and camera operator Edward Gold.