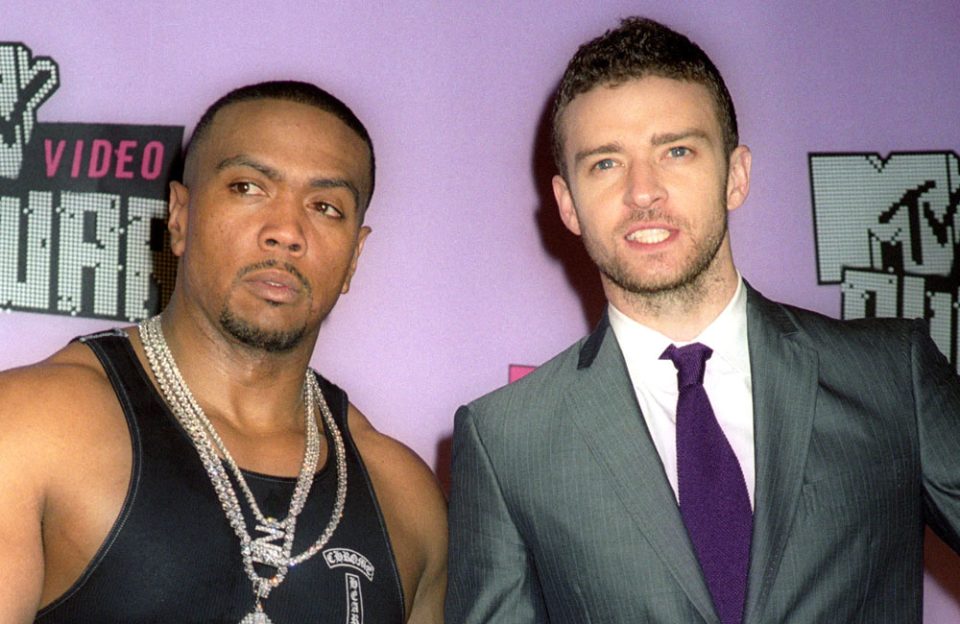 Timbaland, Justin Timberlake and Nelly Furtado are releasing a new song next week.
The trio's 2007 hit "Give It To Me" has been doing the rounds on TikTok, and next Friday, Sept. 1, they will share a brand-new tune.
Captioning a clip of the trio over the years before teasing a new snippet of the new track, Timbaland announced on Instagram: "WE BACK @nellyfurtado @justintimberlake. DA KING HAS RETURN !!!! 09/1/23 @beatclub (sic)"
Futardo recently revealed the pair of them had been back in the studio with Timbaland and that it was a "healing" experience.
Speaking on Emily Ratajkowski's "High Low" podcast about a phone call she had with her two former collaborators she said: "We connected. There was a real healing thing that happened. Between the three of us – me, Timbaland and JT – we've all had long careers with ups and downs and to me personally, doing this song together feels very authentic and is a mini-miracle. It started with Tim and JT. Tim texted me like, 'Yo, I've got a track for you, it's a dance vibe, for a trio,' and I was like, 'You mean with JT?' And he was like, 'Yes.' Him and JT have been working on music for like a year already, separately from me, so they just had an idea and they wanted me to woman the ship a little in my direction so they could feed off that. We just cooked it up. I think energetically it's very positive. For me, the lyrics and everything are very real to me right now."