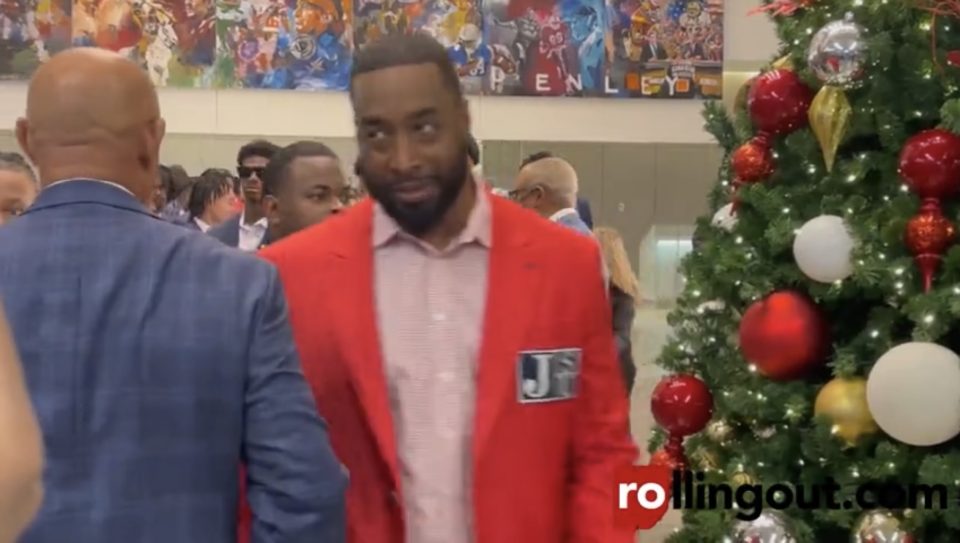 In the Tigers' first game of the post-Deion Sanders era, Jackson State blew past South Carolina State 37-7 in the 2023 SWAC-MEAC Challenge on Aug. 26 in Atlanta. The team is now coached by T.C. Taylor, a former JSU quarterback who had a brief stint in the NFL in the early 2000s before becoming a longtime assistant coach at programs like North Carolina Central and his alma mater.
"It means the world to me," Taylor told WAPT. "It just lets you know the type of work this football team has put in this year and all the people behind the scenes. Our President Dr. [Elayne Hayes] Anthony has done a great job … she's done a great job of providing us our lights [to prepare for playing night game] and getting our facilities where they need to be as well as AD [Ashley] Robinson."
The program's successor at quarterback following Shedeur Sanders is graduate student Jason Brown. Brown, who started four games at South Carolina in 2021 and led the Gamecocks to wins over Florida and Auburn before becoming a backup at Virginia Tech in 2022, completed 25 of 29 passes for 365 yards, three touchdowns and zero interceptions.
4th down, no problem for the transfer QB Jason Brown! He drops a dime to DJ Stevens, and @gojsutigersfb extends their lead #TheRivalryIsReal pic.twitter.com/p9lXeIJFyM

— Cricket MEAC/SWAC Challenge (@MEAC_SWAC) August 27, 2023
The leading receiver for the night was Rico Powers, a South Carolina transfer who came in under Sanders, as he hauled in four passes for 95 yards.
Another impressive part of the win was it appeared wide receiver Seven McGee didn't play. McGee was JSU's big transfer get of the offseason, who came from Oregon.
While the win might be a complete shock to those looking from the outside in, Taylor's record is proven. In October 2021, JSU was having some offensive struggles, and on a staff full of NFL coaching experience, Sanders turned to Taylor take the reigns and call plays on that side of the ball. The decision led to the Tigers winning 61-15 at Alabama A&M's homecoming.
The last time Jackson State played without Sanders on the sideline were three weeks in 2021 when the Pro Football Hall of Famer had surgery on his leg. Former JSU assistant Gary Harrell became the interim head coach those weeks and the Tigers went 3-0 before Sanders returned to the sidelines in a wheelchair for the team's exciting SWAC Championship victory against Southern.
The win is a full circle moment for the Tigers after South Carolina State, led by coach Buddy Pough who announced before the game this is his final season before retiring, routed JSU 31-10 in the 2021 Cricket Celebration Bowl. What's next for Jackson State, who travels to Miami for the Orange Blossom Classic against FAMU on Sept. 3?
"We keep going," Taylor told WAPT. "This is just the beginning. We've got a long way to go these next two weeks are very good football teams. We've got a FAMU team where we already know how it is in the [SWAC] East and then we have to against Southern, but the road is just getting started."