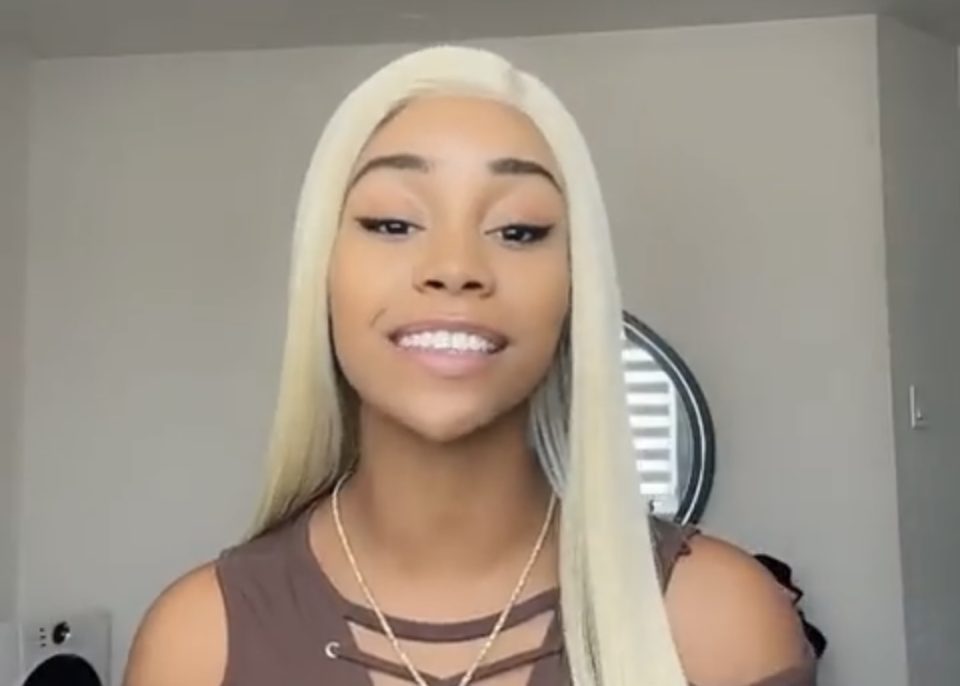 On Aug. 27, TikTok NPC live streamer PinkyDoll presented an award for the best streamer of the year at the 2023 Streamy Awards, and people were shocked to see her appearance. The social media celebrity often uses filters to act out her AI character online, where she's known for her famous line, "ice cream so good."
While on stage, PinkyDoll still resembled her online character, but her skin tone was much deeper than the filter. The Canadian resident, whose real name is Fedha Sinon, is now accused of "light skin fishing," which some fans say was intentional.
Montreal Canada resident TikTok NPC creator Pinky Doll (27) real name Fedha Sinon mesmerized the internet with 'Ice Cream So Good', presented the streamer of the year award at the 2023 Streamy. Who knew she had a beautiful melanin skin tone, I'd rather see that then bleach Barbie pic.twitter.com/ujmAkSEVI7

— Lex$ "BIG REPARATIONS" Key$ 🏴🇺🇸 (@NannNegroNever) August 28, 2023
 The TikTok NPC trend consists of viewers taking on the role of puppeteers while influencing the creator's next move. According to Insider, TikTok's original queen of NPC live streams is Japanese creator Natuecoco.
She's known for using a bright filter, blushed cheeks, and colored contacts, seamlessly creating an ethereal appearance.
PinkyDoll has hopped on the trend and appears to have researched the TikTok NPC audience. She seems to have capitalized off colorism bias to make ends meet, making $7,000 daily.
Once PinkyDoll went viral, American celebrities like Nicki Minaj, Kai Cenat, and NLE Choppa hopped on the social trend.
Here's what fans think of the real PinkyDoll.
I just saw what Pinky Doll looks like foreal and good God she's gorgeous. That filter was hiding her true beauty foreal. It's unfortunate, but I get what she had to do to beat the algorithm and colorism though

— Eren Yeager is on the right side of history (@SuccYuhMadda) August 29, 2023
y'all are very dumb if you thought that pinky doll was a light-skin woman.. how did y'all not know that was a filter…

— fried lobster. (@mackbreezo) August 29, 2023
Pinkydoll changing her color probably has to do with the original NPC asian lives that I told y'all were happening years ago. They also use a filter to make themselves look whiter with bigger eyes like anime.

— BRE (@brethawriter) August 29, 2023