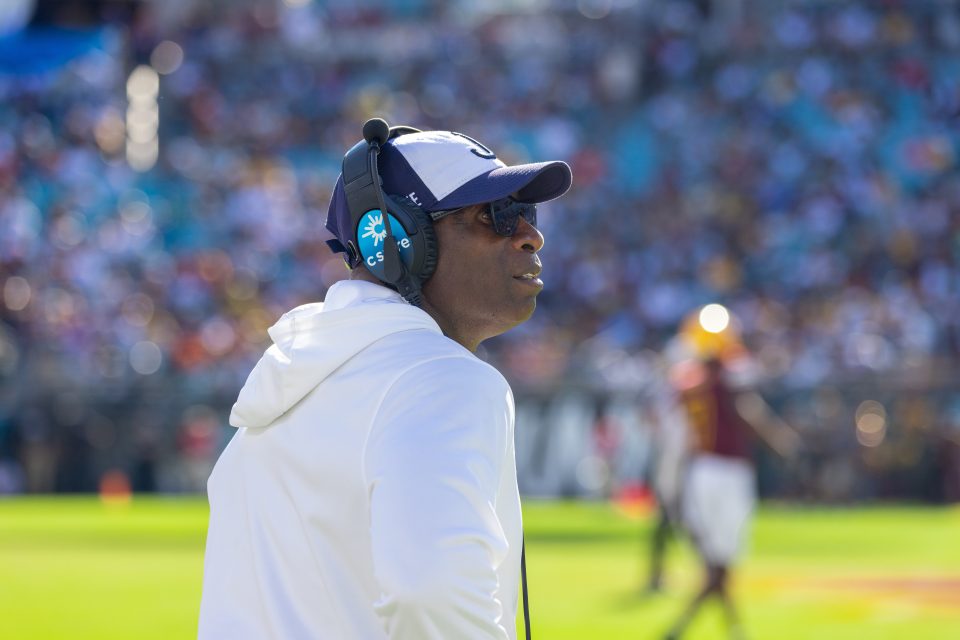 After Week 0, highlighted by the Cricket Wireless MEAC/SWAC Challenge, college football has returned for Labor Day Weekend. Here are the top five matchups to watch for throughout the holiday weekend.
Colorado vs. No. 17 TCU
Saturday, 12 p.m. ET – Fox Sports
The highly-anticipated Power 5 conference-coached arrival for Deion Sanders and the University of Colorado has arrived. The team stars former Jackson State standouts Shedeur Sanders, Travis Hunter and Shilo Sanders. All offseason, critics asked if Sanders' final two dominant regular seasons at JSU only were successful because of the level of competition among HBCUs and the Southwestern Athletic Conference. Now, against a ranked opponent on the road, Sanders and the Buffaloes have a chance to prove the Tigers' run was no fluke.
Denny's Orange Blossom Classic: FAMU vs. Jackson State
For the third consecutive season, JSU and FAMU face each other in the Orange Blossom Classic in Miami at Hard Rock Stadium. The Tigers return to SWAC competition after a 37-7 blowout victory over South Carolina State. JSU quarterback Jason Brown completed 25-for-29 passes for three touchdowns in the affair. The Rattlers are led by linebacker Isaiah Major.
No. 5 LSU at No. 8 Florida State
Sunday, 7:30 p.m. ET – ESPN
In a top-10 matchup, two of college football's best programs face off against one another. Last season, LSU made it to the SEC Championship Game and Florida State ended the year at No. 11, barely edging out 6-7 unranked Oklahoma in the Pop-Tarts Bowl.
Southern vs. Alabama State
Saturday, 6 p.m. ET- ESPN+
Eric Dooley and Eddie Robnson, Jr. enter their second seasons at the helm, respectively for the Jaguars and Hornets. ASU finished 2022 with a 6-5 record, while Southern finished with a 7-5 record and a SWAC Championship Game appearance.
Grambling State at Hampton
Hue Jackson enters his second season at the helm for the Tigers after the team finished with a disappointing 3-8 record in 2022. Robert Prunty is also trying to keep Hampton afloat in the Big South Conference, as the team has suffered multiple losing seasons in recent years.