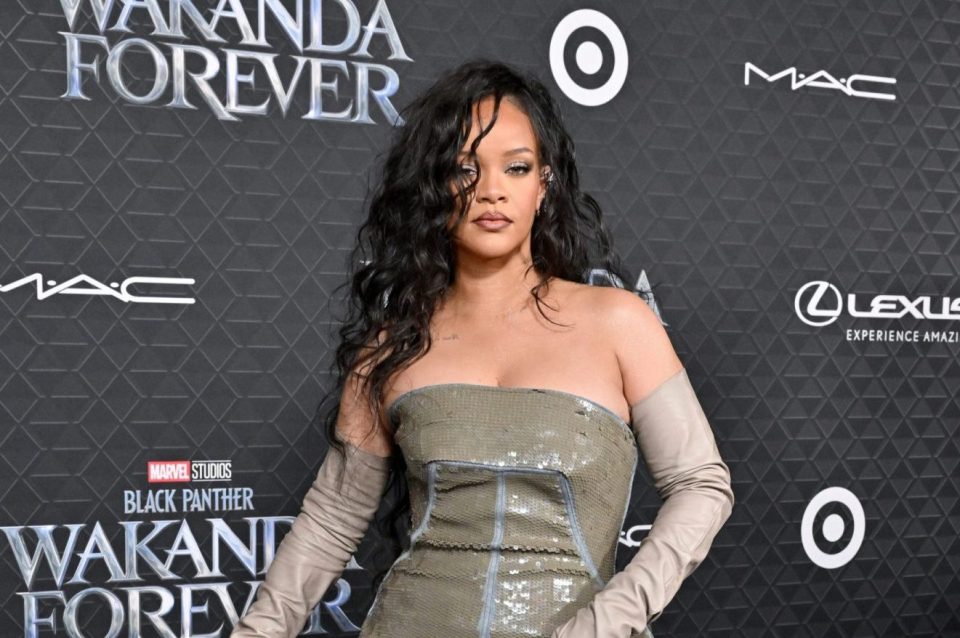 Rihanna's blissful 2023 season was interrupted by devastating news when another one of her beloved cousins passed away.
Tanella Alleyne, whom Rihanna often fawned over in several Instagram posts in the past, died suddenly in their home country of Barbados. She was 28.
No cause of death has been revealed.
The funeral for Alleyne was conducted at the nation's St. George Parish Church. Alleyne's adoptive mother, Julie-Ann Bryan, eulogized her daughter saying she "lived a life of gratitude with an outrageous amount of attitude, sprinkled heavily with confidence."
"There was something special about Nella," she continued, according to Page Six. "She was bold and courageous. Our love for each other was lit."
Bryan added that she was blessed and honored to have Tanella and her twin sister Taneisha Alleyne for the time she was allotted. Taneisha Alleyne passed away 14 years ago. 
The mother also stated, according to the publication, that she was able to have "Taneisha for 14 years and Tanella for 28 years, 'til He called them home."
Exacerbating the searing pain for the mother is the fact that the twin sisters' brother, Tavon Alleyne, was reportedly murdered at age 21. He was shot to death on the country's Boxing Day back in 2017. He was killed the day after he spent Christmas with Rihanna and the rest of the family.
Rihanna attended his funeral, but there was no indication if the singer was at the latest homegoing service for Tanella Alleyne. 
The "Diamonds" singer was enjoying a monumental year for her. She performed before record-breaking crowds during halftime of the 2023 Super Bowl in February. And in August, she and her longtime boyfriend A$AP Rocky welcomed their second child in two years.