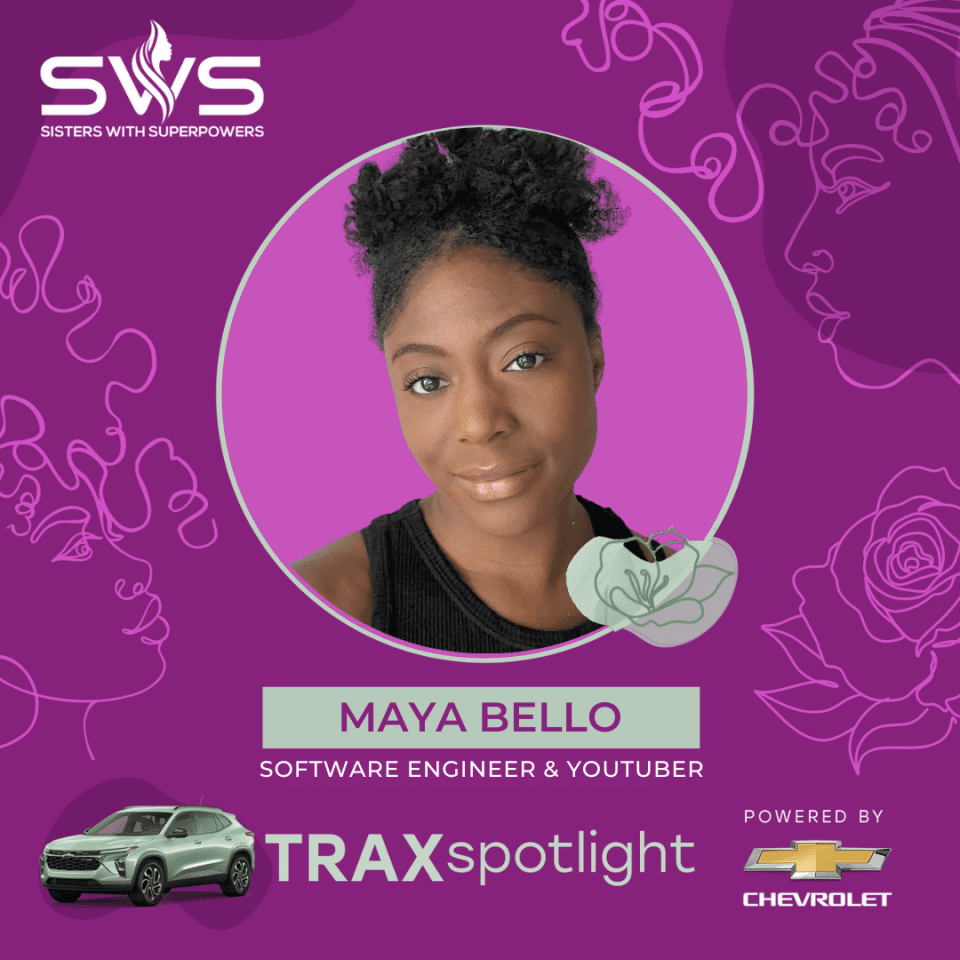 Software engineer Maya Bello, also known as "Maya Loves Code," wants to train the next generation of tech stars. The influencer has worked at Intuit and Slack, and makes lifestyle content in addition to tech tutorials. She has also co-hosted Amazon Web Services and volunteers with StreetCode to teach game design to 7- to 12-year-olds.
Recently, Bello spoke with rolling out about her career journey and influence on other Black women.
What is your profession, responsibilities and why did you select your career?
I studied computer science in college and worked as a software engineer for some time before becoming an entrepreneur. On the internet, I'm known as @maya_loves_code. My responsibilities change on a day-to-day basis, but at its core, I like to encourage more underrepresented groups to get into STEM. I'm also interested in digital storytelling and filmmaking.
What do you consider your superpowers to be?
My superpowers include my critical thinking skills and my empathy. Learning how to code really helped me develop those critical thinking skills, and through life experiences, I've learned empathy for all walks of life. A combination of these skills helps me in every decision I make.
What thoughtful or encouraging piece of advice would you give to your younger self?
I would tell my younger self to believe in herself. "Believe you can, and you're halfway there" is a quote that helped me develop a growth mindset. If you already believe you can't do something, it's going to be a much harder battle because every little problem that comes up reaffirms that negative belief. When you have confidence in yourself, when problems arise you know you can handle it.
Why is it important for women of color to work in leadership roles and decision-making capacities?
It's important for women of color to work in leadership roles because we have such a unique perspective. If we aim to create products and services that will be accessible and valuable to everyone, then we need to hear those diverse perspectives in order to make the best possible product. It's easier to make changes at the top and we need women of color in those spaces to have these voices be elevated and taken seriously.
As a successful woman in business, what is your greatest or proudest achievement?
My greatest and proudest achievement is getting to help the next generation. I have enjoyed teaching kids to code at StreetCode and also working with HBCU students on their technical interviewing skills. There's one comment I got on my @maya_loves_code TikTok that I will never forget. A girl said she almost gave up on computer science because she failed one of her classes, but one of my videos gave her hope. A few months later, she commented back saying she retook the class, aced it, and will continue her journey. This is what makes everything worthwhile.