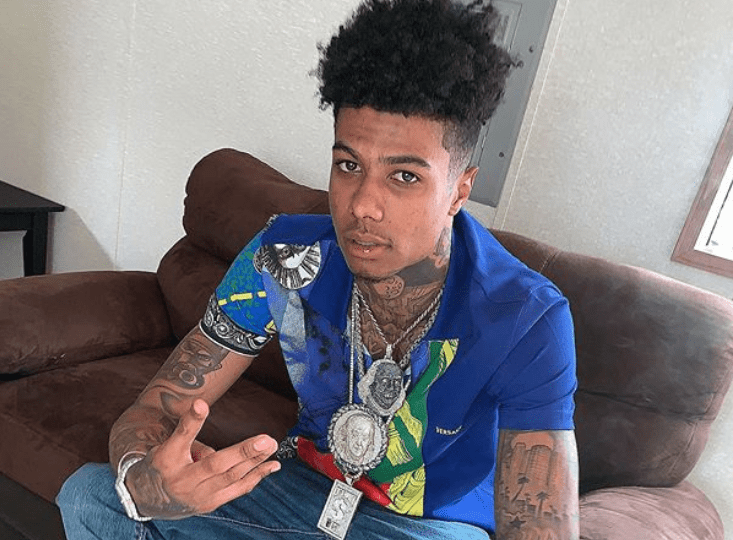 In addition to the uproar and headlines sparked by Blueface's absence at Chrisean Rock's childbirth, the "Thotiana" rapper has sparked more news by denouncing the name Rock decided to adorn the newborn with.
Rock, 23, live-streamed the birth of their son on Sunday, Sept. 3, 2023, while Blueface caroused with another woman in South Beach. This episode comes amid their rollercoaster relationship, punctuated by Blue announcing their breakup and returning to the mother of his first two children, Jaidyn Alexis.
Blue, 26, born in Los Angeles under the name Johnathan Jamall Porter, called his former girlfriend a duplicitous and manipulative woman who frequently bewitches fans with her theatrics.
"Rock is not dumb she's actually very smart. She manipulated me to think she was all about me till she got in the right position to change the narrative. She did everything for attention. Let's go over the facts I have 2 kids never was able to record the birth due to hospital rules," Blueface said in now-deleted tweets on Tuesday, according to HipHop DX. 
Blue also said Rock, whose full name is Chrisean Eugene Malone, is a trained actress who turns on the waterworks at will. 
"She is manipulating all of us[.] Who puts jewelry on before they go into labor[.] She's literally a actor that's her real dream she took acting class all thru college[.] She's dam near a professional she will get dolled up to go on live an cry whenever she was in the hot seat publicly."
To add, Blueface also lambasted Rock for naming their son after herself. 
"I actually feel bad for my son at this point he's a junior to his mom he don't gotta be named after me but at least put some thought into it that was some quick last minute….what do you want to name him uhm just write down [Chrisean] Malone smh. Should have just named the baby 'clout' would have been more meaningful," his tweet reportedly read.