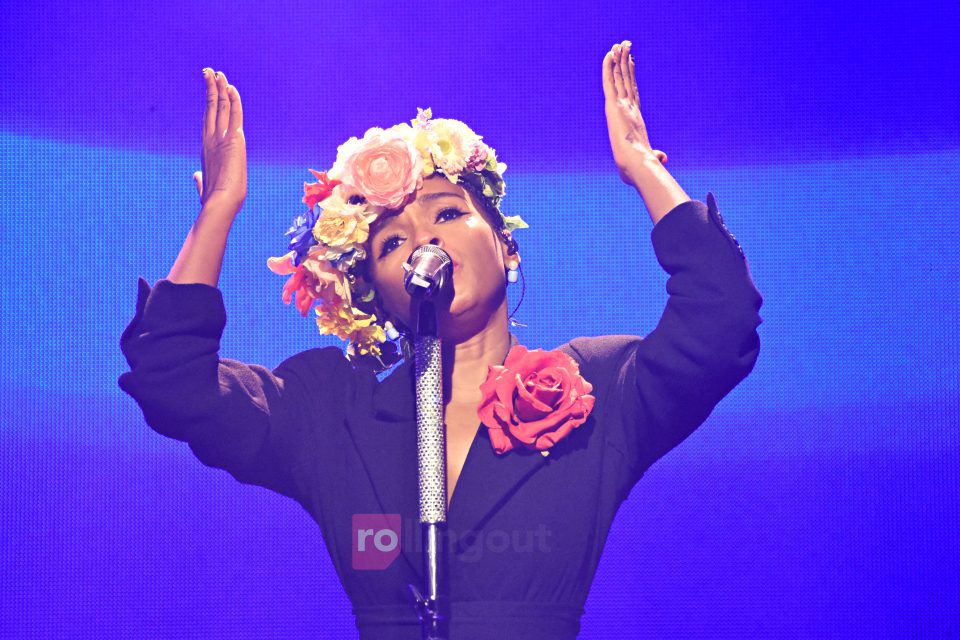 It's been five years since Minnesotans saw Janelle Monae perform live. On Sept. 11, the singer's "Age of Pleasure" tour came to the Amory in Minneapolis, Minnesota.
The opening act for the show Nana Kwabena warmed up the audience with an Afrobeat and Caribbean dance party. The hip-hop duo Flyanna Boss performed next. Jidenna canceled his set because the show was over an hour and a half behind due to production. He came on stage and thanked everyone for showing up but said he wanted to respect their time and get them to hear who they came out for, Janelle Monae's.
And Janelle Monae delivered.  She made a grand entrance on stage, performing her song "Float" from the new album Age of Pleasure. She was draped in a floral coat with a headpiece to match and performed up-tempo songs that brought the crowd to its feet. During her song "Paid In Pleasure," she brought several audience members on stage to dance with her. She told them that she wanted them to have a moment to be free. After several wardrobe changes, fans' were whipped into a frenzywhen she put on the lip pants and sang her song "Pynk."
Monae took a moment to honor and respect her mentor and teacher, the legendary artist Prince. She stated that the last time she performed in Minnesota, Prince attended the show.  Near tears, she shared how she benefited from him being on this earth and the gift he shared with the world.
When Monae performed the song "Tightrope," she stated this was the song that allowed her to meet Prince. To end the show, she sang "Let's Go Crazy" as the crowd began jumping and screaming. During the concert, it became apparent that much of Monae's music was inspired by Prince, Michael Jackson, and James Brown. The Age of Pleasure is a must-see show.