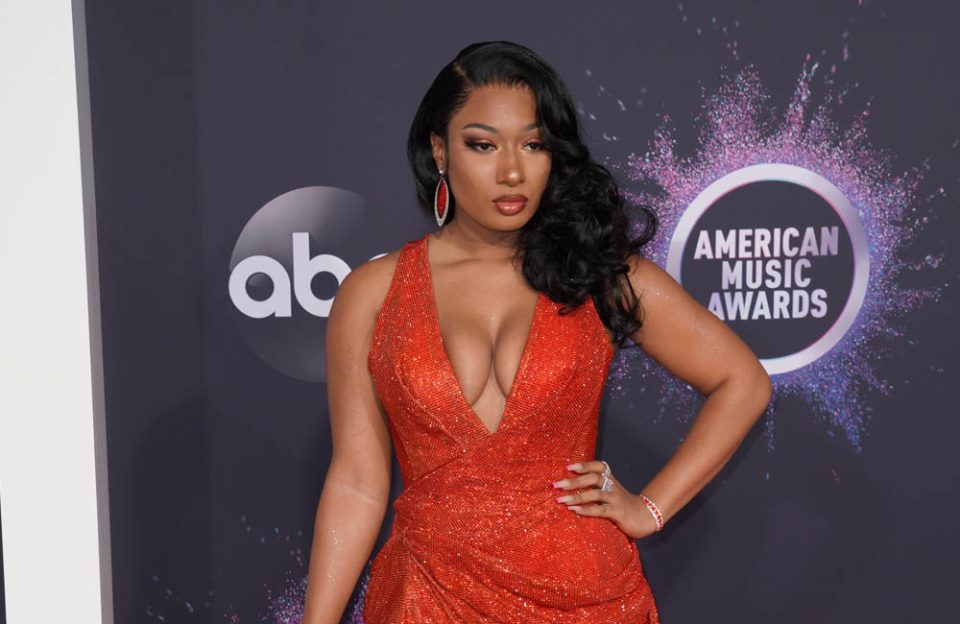 Megan Thee Stallion has revealed her favorite sex position is "on top."
The 28-year-old rapper is not shy when it comes to discussing her love life, and when things get steamy in the bedroom she prefers to be "in control" just like she is "in control of" her life.
In a joint live stream with Cardi B to promote their new collaboration on single "Bongos," the New York native asked Megan: "What is your favorite sex position?"
Prompting Megan to reply: "My favorite sex position probably would be on top because I just like to be in control. Like, I'm in control of my life, I'm in control of my body, I'm in control of this sex, and I'm in control of my c——."
Cardi, 30, and Megan then opened up about whether they enjoy romping to music. Megan admitted that she doesn't have a romantic playlist that she puts on when she's with a guy, because she is a vocal lover and likes to give her man as much encouragement as possible.
She said: "I don't really f— to no music. I need you to hear these speeches I'm giving you while you're doing this thing to me. [I'll be] preaching like Martin Luther King, b—-. I got something to say!"
"Bongos" is the second collaboration from the two hip-hop stars following their 2020 song "WAP."
"WAP" was a huge hit, but was widely criticized by social conservatives in the U.S. due to the sexually explicit nature of the lyrics.