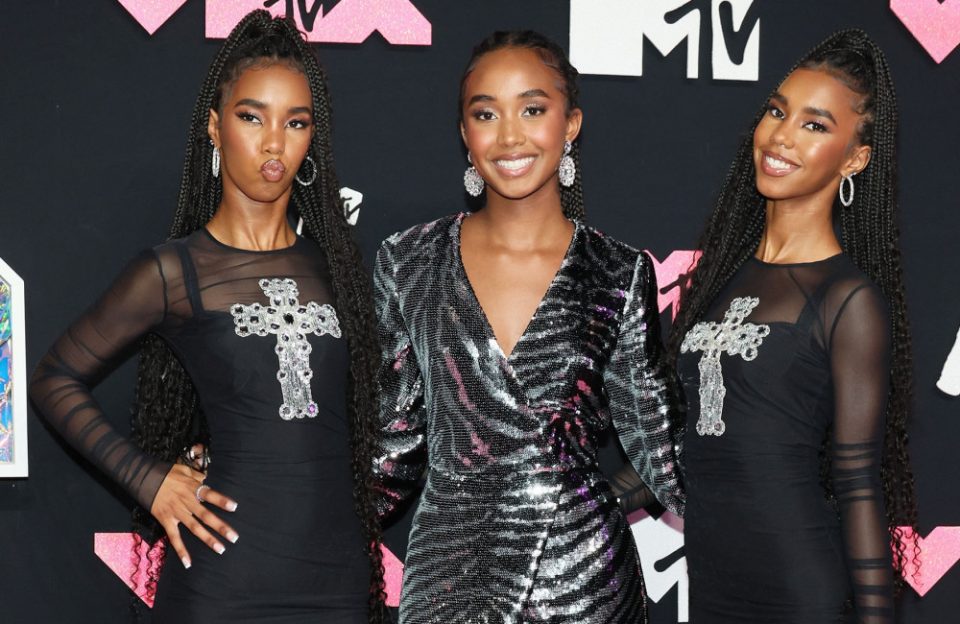 Sean 'Diddy' Combs' teenage daughters say they love being big sisters to their dad's seventh child.
The 53-year-old rapper's twins Jessie and D'Lila, 16, and their sister Chance Combs, 17, all gushed over the newest addition to their family while attending the 2023 MTV Video Music Awards on Tuesday Sept. 12, at the Prudential Center in Newark, New Jersey.
"She's amazing, so cute. We love her so much," Jessie told Page Six on the red carpet regarding Love Sean Combs, who Diddy had with Dana Tran last October:
When asked about the personality of the newborn, Chance said she is like a "mini" version of her older sisters, adding: "She likes to dance."
The twins also said 11-month-old Love has a bit of an attitude, calling her "sassy," which they both said they "love." The girls couldn't agree who was the best babysitter to the little girl, but Chance said all three make a "power babysitting group."
They also gushed over their dad before he performed at the VMAs, with D'Lila saying: "We are so proud. We can't believe it's happening. Oh my gosh, he deserves it."
Diddy had Chance with Sarah Chapman and Jessie, D'Lila and Christian "King" Combs, 25, with his late partner, Kim Porter, who died at her home at age 47 in 2018.
The rapper initially kept quiet about the identity of Love's mother, but later revealed it was Tran. He is also dad to Justin Dior, 29, with Misa Hylton and adopted son Quincy Brown, 32.