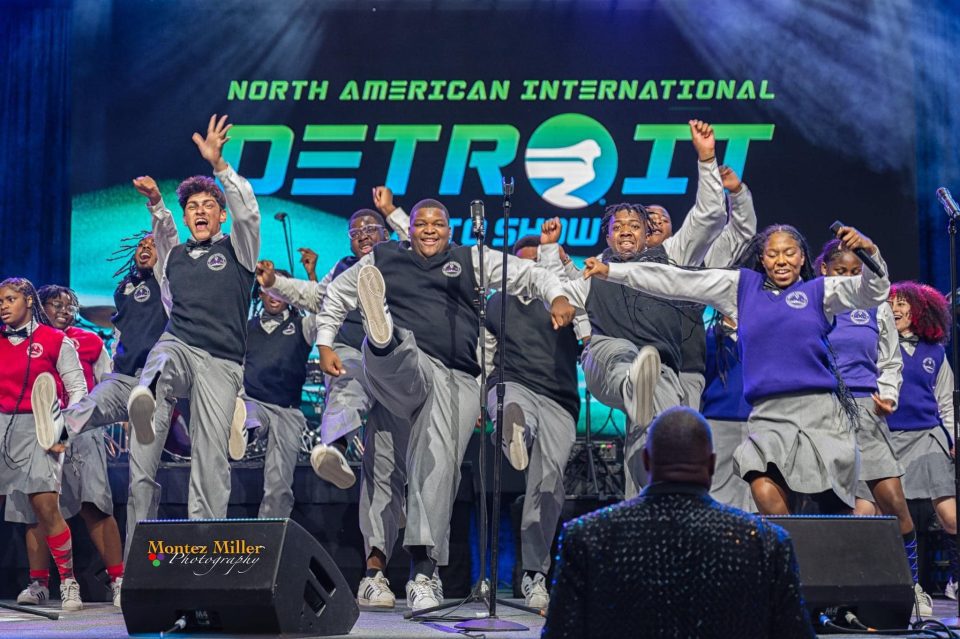 The 2023 North American International Auto Show (NAIAS) Charity Preview is an annual event that unites philanthropy and the automotive industry. This well-attended Black-tie event has continued its tradition of raising substantial funds for various charities, with a special focus on children's causes, for close to 50 years. To date, the event has raised approximately $123M since inception.
The highly coveted event is typically held on the Friday ahead of the event's general public opening, which fell on Sept. 15. The sold out event showcased the who's who in metro Detroit, including automotive execs, corporate execs, socialites and elites, dignitaries and more. This was the second year the event was held in the summer since the pandemic, and brought together a diverse array of influential individuals, rivaling the impressive cars on display in terms of prominence.
This year's Charity Preview was hosted at the renowned Huntington Place in Detroit, attracting significant attendance despite the historical United Auto Workers (UAW) union strike against the Big 3 automakers (Ford, General Motors and Stellantis, formerly Chrysler) that started that same day. The event symbolized unity and community spirit, highlighting the city's commitment to tradition and charitable causes. Even against the backdrop of an ongoing historical strike, Detroit's influential figures demonstrated their resilience and commitment to philanthropy.
The event, which wasn't solely about cars and philanthropy, also included elements of excellence throughout the evening. Grammy- and Oscar award winner Jennifer Hudson performed her greatest known hits to a standing room only crowd at 8pm. Her performance added to the night's ambiance. The Detroit Youth Choir also left a significant impression with their inspiring performance, embodying the city's promise and potential.
While the event's glamor and glitz shined bright, the reality of tensions between automakers and United Auto Workers (UAW) members loomed due to the ongoing strike. This complexity reminded everyone that the Charity Preview exists within the real-world context of labor disputes and economic challenges, creating a multi-faceted gathering that reflects the city's automotive heritage and its aspirations.
Nevertheless, the true beneficiaries of the night were the charities. Multiple organizations, including local children's hospitals, educational initiatives, and family support programs, receive support from the Charity Preview. Contributions go beyond financial donations, representing an investment in the community's future, particularly in education, healthcare, and family well-being.
In a world often marked by division and strife, the event showcased unity, resilience, and shared goals within the community. It demonstrated how a city, known to the world as The Motor City, can come together to celebrate its positive aspects, even when faced with historical, economy threatening challenges. Ultimately, Charity Preview celebrated not only philanthropy but also the essence of Detroit—a city that knows how to give back and thrive in a positive and meaningful way.
Photo gallery credit: Porsha Monique except as noted otherwise