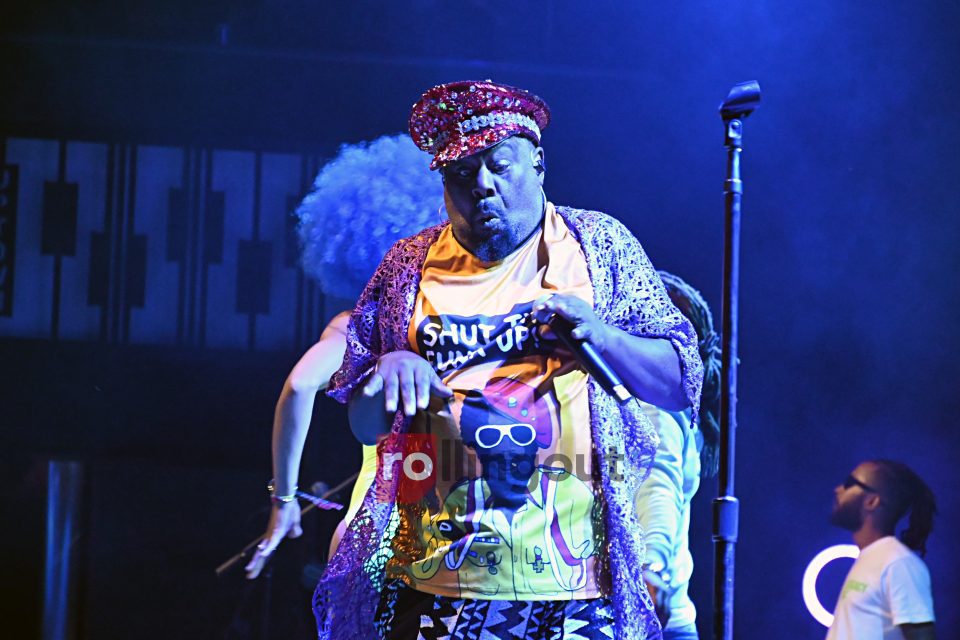 The mothership landed in Minneapolis on Sept. 16 at the Landmark Uptown Theatre with Parliament Funkadelic featuring George Porter Jr. and George Clinton aboard.
A venue that can accommodate 1,700 people, and 1,700 people showed up to watch legendary George Clinton on his farewell tour. The opening act for the show was New Orleans native George Porter Jr. Mr. Porter spent his time on stage funkifying the room with his New Orleans sound music.
He is considered the pioneer and father of funk music. George Clinton's combination of gospel, blues, and R&B turned his sound into what we know now as P-funk. George Clinton walked on stage with a long, shiny robe, sparkling red hat, t-shirt, and checkered pants. He welcomed everyone in attendance to his farewell tour as he played "Funkentelechy." What was very noticeable was that the parliament funkadelics were very young and energetic. Mr. Clinton walked with a little limp, so he spent most of the time singing from a chair in the middle of the stage. Garrett Shider sang most of the vocals on the songs, backed by Mr. Clinton and background singers.
George Clinton glowed joyfully as the young funkadelics sang the song "Jump Around" by the hip-hop group House of Pain. He was very intentional in showcasing all of the member's talents. From singing to playing instruments, they brought the audience to loud applause and praise. George Clinton's set lasted for two hours. That is very impressive for someone who has been in the music industry for over 60 years. George left the audience barking as he ended his set with "Atomic Dog."
It still and will always be one nation under a groove.