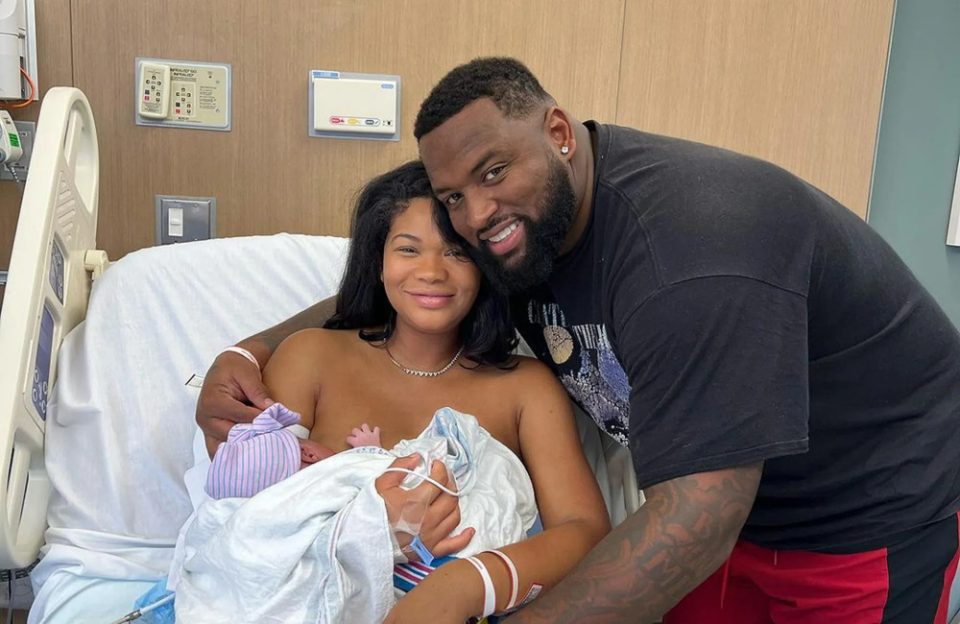 Chanel Iman has given birth to her third child.
The 32-year-old model — who already shares daughters Cali, 4, and 3-year-old Cassie with ex-husband Sterling Shepard — and her fiancé Davon Godchaux used Instagram to announce their daughter, who they have named Capri Summer, was born on Tuesday, Sept. 19.
Godchaux shared a photo in which he had his arm around Iman as she breastfed their daughter in a hospital bed and captioned the post: "Capri Summer Godchaux [ribbon and baby emojis] 09-19-2023."
On her Instagram Story, Iman shared an image of two Polaroids featuring her and the newborn, which was also captioned with the tot's name and date of birth. And it seems the baby's name has special significance to the couple because the 28-year-old NFL star proposed to Iman in May during their babymoon in Capri, Italy.
She previously shared photos of the proposal and wrote: "The blessings keep pouring … grateful for this new chapter and soon to be married and a forever to go."
Iman also called Capri the "perfect" place for the New England Patriots defensive tackle to propose, adding: "I love you so much @chauxdown. You promised me the world and so far you have given me that and so much more! One of the best gifts in life is a life time of adventures! My soulmate, protector and best friend the best memories are yet to come."
Godchaux said on his Instagram Story he was "living the Italian dream."
Just weeks before announcing their engagement, the couple revealed they were expecting a baby.
Sharing pictures from a maternity photoshoot in which she wore a white skirt and cropped top and her husband donned a matching outfit, Iman wrote on Instagram: "Our family is growing and we are so excited to meet our new little one."
She added in another post: "God is great! It's all been a blessing."
The NFL player — who has son Davon from a previous relationship — was quick to comment on the photos and suggested then that marriage may be in the cards for the pair.
He wrote: "It's nothing like a strong woman."
Along with a ring and heart emojis, he added: "My love my everything! Soon to be mine forever."