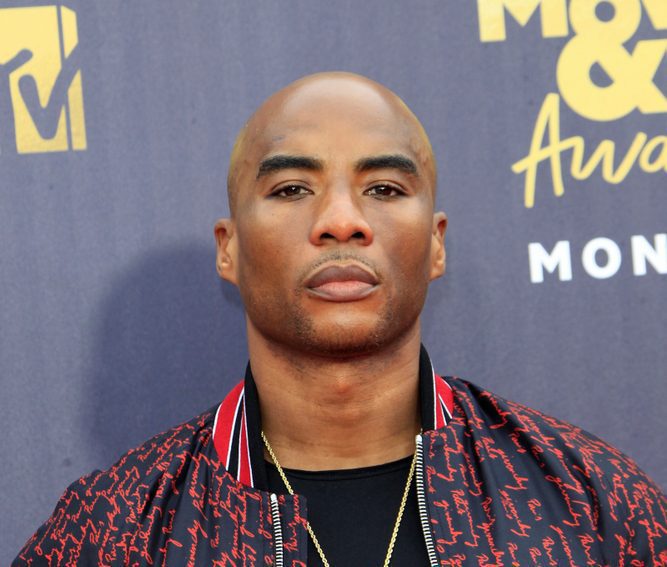 Drake has responded to Charlamagne Tha God's critique on social media.
On Sept. 25, the superstar artist responded to the media personality after his criticism of Drake's latest single.
"It's three sexual orientations out there," Drake wrote on his Instagram Story. "Straight, it's gay and Drake. Are you OK, Lenard?? You kinda weirding me out, G. Like you really obsessed with me or something for years. Like, you look in the mirror and wish you saw my reflection type s— … whatever you gotta do to let it out, I'm sure your 435 loyal fans will by you, ya f—ing goof.
"In deep thought about how you the off-brand Morris Chestnut."
#Drake calls out #charlamagne on instagram story! He also calls him "off brand Morris Chestnut" 💀💀💀 pic.twitter.com/PMC5i2OQU9

— The Sport Negotiator (@NegotiatorSport) September 25, 2023
During the Sept. 25 episode of "The Breakfast Club," Charlamagne responded to Drake.
"What happened?" Charlamagne asked one of his co-hosts when they brought up Drake's shots toward him.
"I want to tell y'all something, but you're not going to believe me because I'm lying," Charlemagne said. "But Drake and I plan this out every time he drops an album. I'm part of the album rollout. He drops a record, I critique it, it brings more attention to the record, more attention to the project. I keep telling Drake he doesn't need me to do that, he's Drake, but for whatever reason, he wants me to do that so I oblige. OK?"
Charlamagne said before Drake released Back to Back, all of his hate toward the artist was for fun as opposed to actual vitriol. Now, since the 2015 song came out and Drake sent six bottles to Charlamagne, the radio personality said his critiques are simply honest critiques of his art.
What Drake upset about was Charlamagne pointing out his latest single "Slime You Out," featuring SZA, was a release that came and went. He said it took a week for fans to call Drake out for his line "Whipped and chained like American slaves."