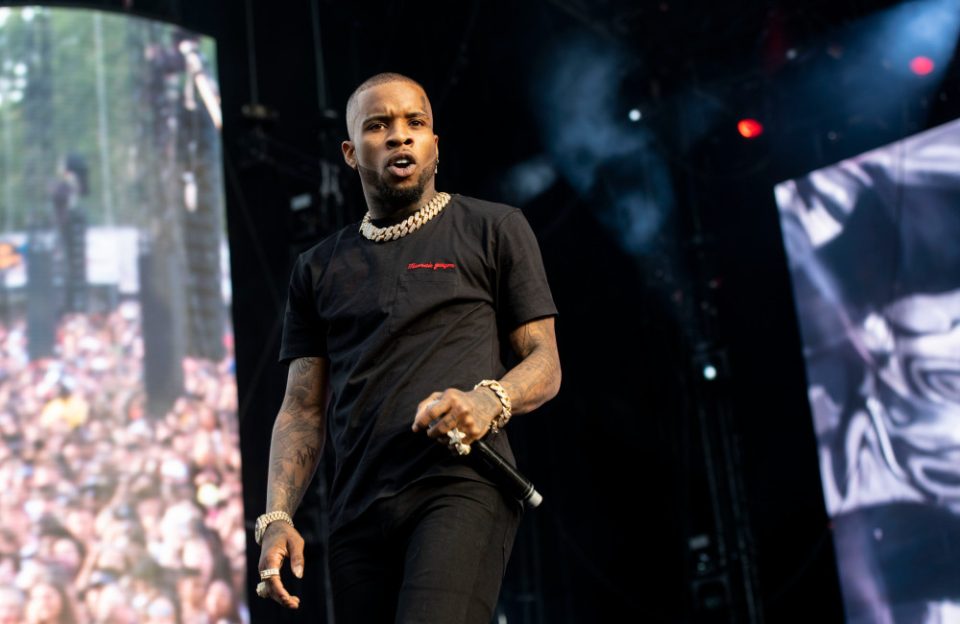 Tory Lanez is reportedly scared for his life in jail after being found guilty of shooting Megan Thee Stallion.
The rapper, 31, was sentenced to 10 years in August for shooting 28-year-old Megan in the feet after the pair left a party at Kylie Jenner's home in Los Angeles in 2020.
A source told the New York Post's Page Six he now fears he could be fatally attacked behind bars at North Kern State Prison in Delano, California, where he was caged last week.
The source said: "Tory is scared for his life and safety in prison. He feels like he is an instant and direct target because of his celebrity status. His family is concerned for him as well, especially his dad. He has been in contact with his family, and they are all trying to keep his spirits up. He definitely had his moments where he has teared up [and is] realizing who his real friends are."
TMZ has reported the rapper is being held in "administrative segregation" because of his high-profile status, which keeps him largely apart from other inmates.
The outlet said he is "escorted to the showers where he bathes by himself," and, "if he chooses to spend time in the yard, he'll be the only one in the fenced-off area."
An insider added about him being vulnerable to possible attacks: "He stands in at 5ft 3in, so his size is definitely a [disadvantage]. He is housed with real hard-core criminals, murderers. So he is really hoping that his lawyers will be able to continue to fight for his freedom while still maintaining his innocence. The whole thing is a mess."
Lanez pleaded not guilty to three felony charges in December, including assault with a semiautomatic firearm as well as carrying a loaded, unregistered firearm in a vehicle, and discharging a firearm with gross negligence.
He also said in an Instagram post in August: "I have never let a hard time intimidate me. I will never let no jail time eliminate me. Regardless of how they try to spin my words, I have always maintained my innocence and I always will. In no way shape or form was I apologizing for the charges I'm being wrongfully convicted of."
Lanez has vowed that he'll continue to fight the case, posting: "I refuse to apologize for something that I did not do. I've faced adversity my whole life, and every time it looked like I would lose, I came out on top. This is nothing but another moment where my back is against the wall, and I refuse to stop fighting till I come out victorious. Tough times don't last, but people do."
Megan — whose real name is Megan Jovon Ruth Pete — gave a victim impact statement during the case saying, "He not only shot me, he made a mockery of my trauma … he tried to position himself as a victim and set out to destroy my character and my soul."