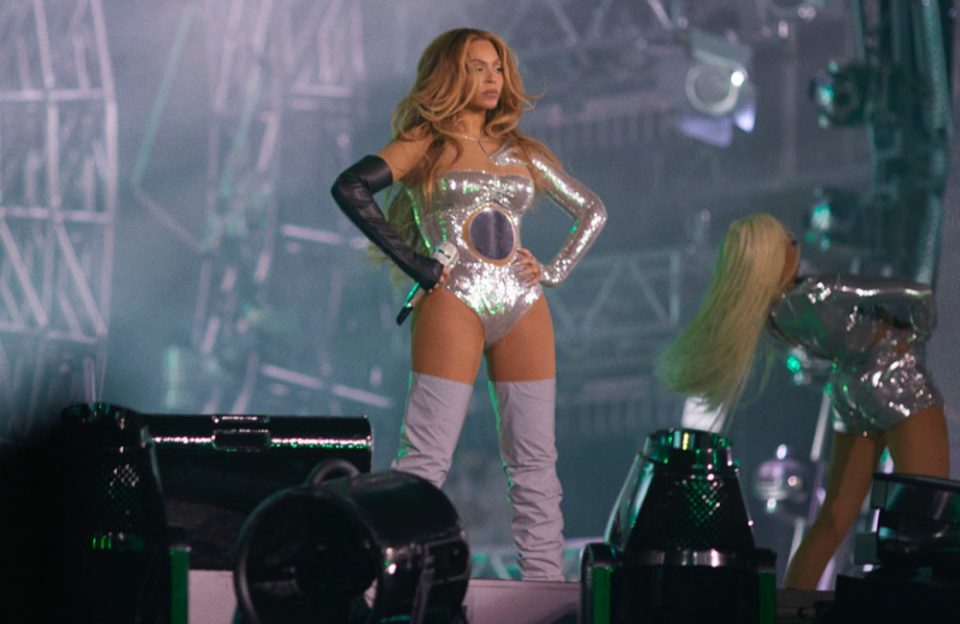 One of the biggest trends this year has been the mute challenge during Beyoncé's performance of her song "Energy" at her Renaissance tour. The objective is simple, when she says, "Look around everybody on mute," the arena should be silent enough to hear a pin drop.
Unfortunately, some people don't have much self-control during the moment, which leaves other fans angry and upset. During Beyoncé's recent show in Houston, somebody decided to scream during the mute challenge, and things did not end well for him.
In a video that has gone viral on social media, a fan was seen screaming during the challenge, and shortly thereafter was smacked by a fan who was standing right next to him as she told him to "shut the f— up."
not somebody finally got whacked for not going mute😭- pic.twitter.com/5pKhVI4Y4v

— 𝗱𝗮𝗻𝗻𝘆🫧💚 (@beyoncegarden) September 25, 2023
The man looked unbothered as he continued eating popcorn after the hit, and the crowd went on to enjoy the concert.
There has been a debate about which city has done the best during the mute challenge, with Atlanta, Houston, Los Angeles and Chicago leading the way.
Atlanta vs Houston mute challenge ,who did it better ?I say Houston won the challenge 🤍💃🏾💃🏾💃🏾

Beyoncé #MuteChallenge #RENAISANCEWorldTour Blue Ivy pic.twitter.com/e431IcoRz6

— Yolokazi (@Yolokazi_chagi) September 24, 2023