Terrinee Gundy faced adversity early in life but became a judge and philanthropist. The former beauty queen is firm and unwavering on the root of her success — she traces it directly back to the love and pride that was poured into her growing up in the fertile soil of Duval County, Florida.
Rather than move to Atlanta, attend a prestigious HBCU, and erase what some would describe as a challenging upbringing, Gundy firmly embraced every element of her background — including her father's struggle with addiction. She shares all of it in her new book, Daughter of A Junkie: A True Love Story.
Gundy narrates a heart-wrenching account of her father's drug addiction and how it impacted the family dynamic.
"I ask readers to approach this book knowing that I fiercely love my parents and I have never doubted their love for me. I titled this a 'love story' because that's all I've ever felt from my family. There are situations that may be hard to understand but the end result of everything I've gone through is exactly where I am now and wherever I will go in the future. I owe every success I've had to my family and their love and support," Gundy says with fervor.
Gundy's biographical account of her life reads like a bestselling novel as her parents' love story is the foundation for her own. Gundy is intentional in detailing her father's immense pride in his family. The "core four" as Gundy lovingly refers to her mother, father, sister and herself, remained a strong unit through their father, Anthony's drug abuse, and difficult financial times during the '80s.
Gundy's story is relevant beyond the realm of just her experience; her story mirrors those of many Black families affected by the crack epidemic. Sadly, crack cocaine and heroine were too often used as a coping mechanism for the daily struggles of racism and poverty that plagued and continue to affect the Black community. Gundy shares her parents' desire to give their two little girls the best they could in a society that seemed hell-bent on robbing them of their humanity and sense of self. 
Gundy shines as a proud and beautiful rose that grew from a crack in the concrete of the housing projects in Duval County. Later, a still-blossoming Gundy would relocate to South Georgia. The lessons taught to her by her parents gave her the internal motivation to go on to attend Clark Atlanta University and later the University of Georgia School of Law.
At first glance, one would credit education for Gundy's perseverance in an environment that threatened to snuff out her light, but she says that her education played second to the love of her family.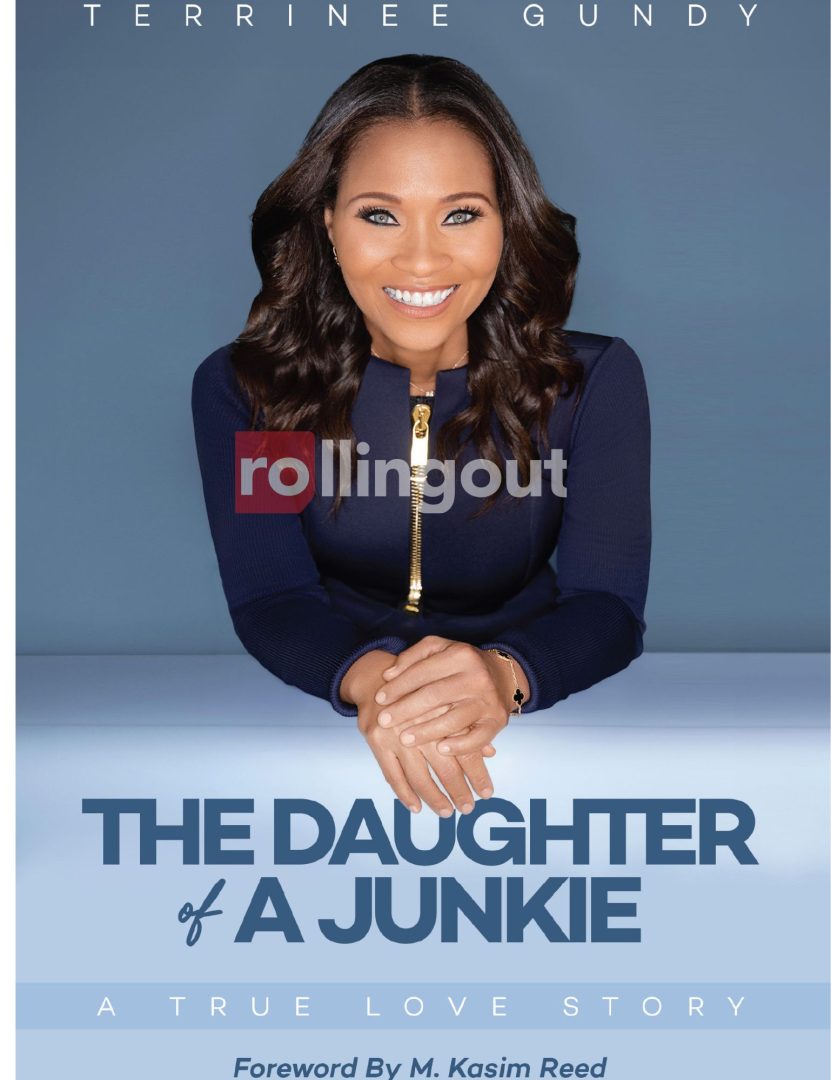 The richness of that support was the driving force that pushed her through law school to become one of the top performing lawyers in the southeast and cultivated in her the wherewithal to serve and later partner with The Andrew Young Foundation, The King Center, Woodruff Arts Center, Federal Home Loan Bank of Atlanta, National Black Arts Festival, 100 Black Men of Atlanta, and Year Up Atlanta. She also worked with other jurists like DeKalb County State Court Judge J. Antonio DelCampo for his Male Intervention Program, which is focused on lowering recidivism rates of young adult criminal offenders.
An Atlanta municipal court judge, Gundy easily qualifies as a member of the Black elite, but unlike many of her peers, she remains connected to the roots that gave her strength.
"When I go home, I return to my neighborhood and see my family. The city wanted to honor me with a proclamation at city hall, but I told them if they were going to honor me it was going to be at 8th and Myrtle — with the people who raised me and the neighborhood that nurtured me," Gundy says. 
As hoped, the mayor obliged, and Gundy's family and longtime friends were able to celebrate her accomplishments as a part of their own.
For Gundy, penning her memoir allowed her to honor her family and their many meaningful contributions to her life. "I was told not to use the title, Daughter of A Junkie but that's my truth and I knew the title had to say [it]," she says.
The author's powerful narrative of how she and her sister took the power away from others by acknowledging their family's truth is enthralling.
"Yes, my father is a junkie, but he is also the man who has held my heart all my life. I am a Daddy's girl and always will be. My father prepared me for every single success I have accomplished and I am forever indebted to him. There are so many other children of junkies who need to understand there is no shame in loving their parents through their weakness," Gundy states, with emphasis on "loving."
Photography by Rob Ector, Corey Reese