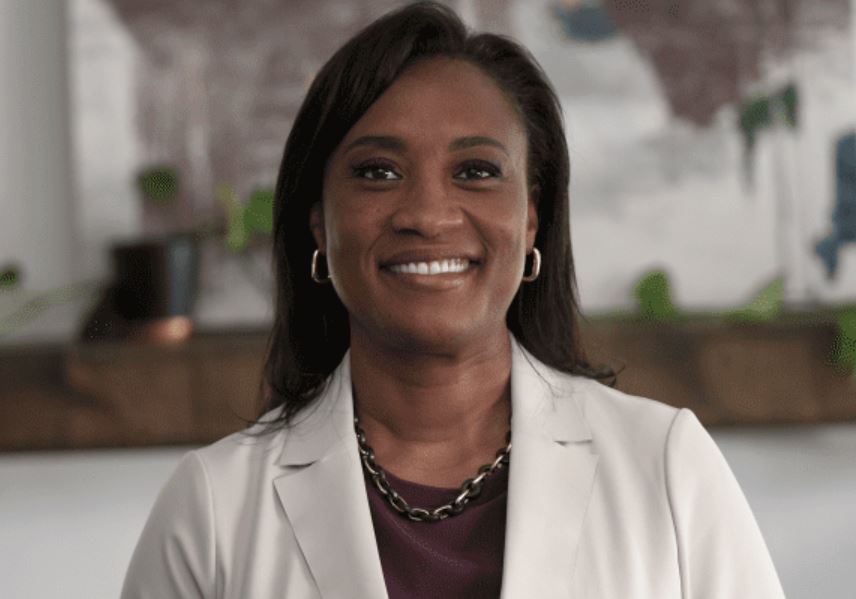 Laphonza Butler, a prominent Democratic strategist who served as an adviser to Vice President Kamala Harris, will fill the seat vacated by longtime U.S. Sen. Dianne Feinstein (D-Calif.), who passed Friday at the age of 90.
California Gov. Gavin Newsom made the pick in fulfillment of a promise he'd made three years ago, when he was criticized for appointing a Latino male (Alex Padilla) to replace Harris when she resigned to become the vice president. He said then that he would appoint a Black woman to the post if Feinstein, who had been in the Senate since 1992, resigned before her term ended. The Senate hasn't had a Black female member since.
Butler, 44, a graduate of Jackson State University, also becomes the first openly gay Black person to serve in the Senate. She also served as the president of the largest labor union in California — SEIU Local 2015 — a union representing more than 325,000 nursing home and home-care workers throughout the state.
"An advocate for women and girls, a second-generation fighter for working people, and a trusted adviser to Vice President Harris, Laphonza Butler represents the best of California, and she'll represent us proudly in the United States Senate," Newsom said in a statement released by his office Sunday evening. "Laphonza will carry the baton left by Senator Feinstein, continue to break glass ceilings, and fight for all Californians in Washington, D.C."
Butler also served as president of EMILY's List, an organization that prioritizes getting women elected to political office. She will serve the remainder of Feinstein's term but would have to be re-elected in 2024 to serve beyond January 2025, when the next terms begin.
In order to avoid influencing the 2024 election, Newsom avoided choosing any candidates who have already declared their intentions to seek the Senate seat — a decision that drew fire from veteran U.S. Rep. Barbara Lee (D-Calif.), who called it "insulting to countless Black women." Though Newsom was pressured to reconsider Lee, 76, including by way of a public endorsement of Lee from Congressional Black Caucus Chairman Rep. Steven Horsford, the governor held firm.
Butler has not indicated if she will pursue the election and Newsom indicated that Butler did not commit to being merely a caretaker to gain his selection. She has until Dec. 8 to decide whether to file papers for the March 5, 2024, primary.