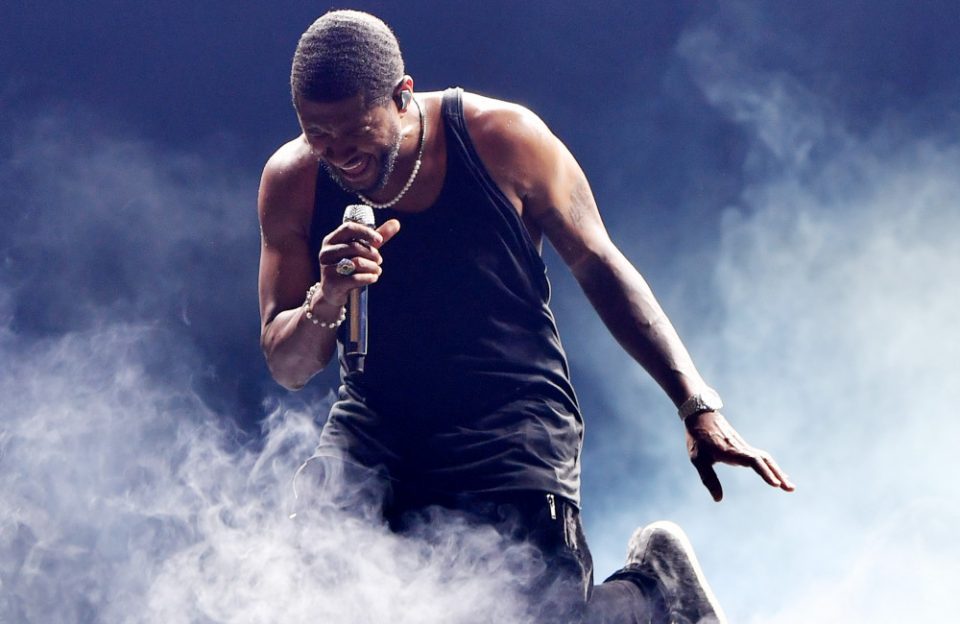 Usher has hinted his Super Bowl halftime performance will feature pole dancers.
The 44-year-old "Love in This Club" singer was announced as the headliner for the show on Sept. 24, and he says he will start working on its choreography and technical aspects after he finishes his raunchy Paris residency, which is being seen as a practice run for the Feb. 11 event at the Allegiant Stadium in Paradise, Nevada.
"This is the bucket list of all bucket-list performances — whoever you are. You want to win a Grammy, you would like to win an Oscar, you'd love to win a Brit Award. But not many get to play the Super Bowl. Outside of the Olympics, it's the most internationally watched show. So if there is an opportunity to speak to an entire world, that may or may not necessarily know about what I do as an entertainer, they get a snapshot. I'm still savoring that call from [show curator] Jay-Z, who said, 'You got the Super Bowl,' I'm trying to savor it because everything else after that is about the work," he told The Sun about his plans for the gig.
"Once I leave Paris I can really get into the choreography and the technical side of it, because it's a huge space to play. The next step is to figure out what music because it's 13 minutes. I need to figure out what songs create an arc of a story, which is what this residency has been about trying to do too. It's a show based on temptations and guilty pleasures, things you desire, rendezvous and intimate moments between two people. They can be there for a moment, then they're gone, but in that moment it's everything," he added.
"It's all about our guilty pleasures. I want it to be intimate but on a big scale and to take people to places maybe they wouldn't normally go to, both emotionally and physically. So it's like being taken to a strip club in Atlanta. We normally see Cirque Du Soleil and we celebrate it. But I've always looked at the culture of moving in that way with a pole, artistically. I've never looked at a pole dancer as, 'She's just a pole dancer, she's a stripper.' It's athletic. And here's what's great about the show — all shapes and sizes and colors … is what makes it attractive. You have different shapes of pole dancers or different shapes of dancers … but we don't call them strippers, we call them pole dancers. It's the guilty pleasure of finding something you felt was great, and the temptation that goes with that. In my show, at the opening, when each of the pairs of dancers come together, they have that chemistry but are obviously with someone else, so end up having this illicit rendezvous. Then they part and it's over, but in that moment it was really powerful," Usher said about the semi-naked dancers featured in his Paris shows.