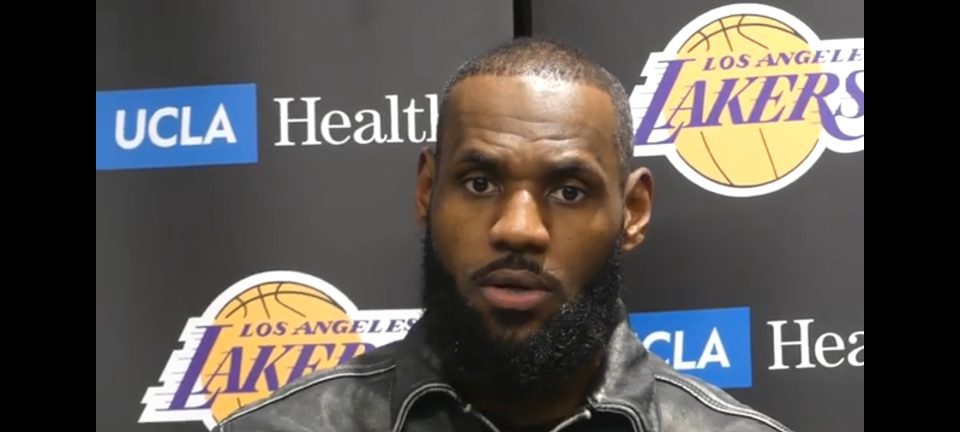 LeBron James and members of the global celebrity community have voiced support for Israel amid its bloody war with Hamas.
The Los Angeles Lakers legend and his longtime business partner Maverick Carter released a joint statement on X that read the "the devastation in Israel is tragic and unacceptable. The murder and violence against innocent people by Hamas is terrorism."
The pair added: "The SpringHill Company family sends our deepest condolences to Israel and the Jewish community. We pray for peace in the region and reiterate our continued commitment to fight hate in all its forms."
James and Carter join the likes of Jamie Lee Curtis, Madonna, Mark Hamill, Sarah Michelle Gellar, Andy Cohen, Deborah Messing, Nina Dobrev, and Amy Schumer who have all voiced support for Israel.
The NBA and the National Basketball Players Association (NBPA) also released a joint statement Monday in tribute to those who died during the attacks in Israel.
"The NBA and NBPA mourn the horrific loss of life in Israel and condemn these acts of terrorism. We stand with the people of Israel and pray for peace for the entire region," they stated. 
Major League Soccer also posted a statement imploring peace in the volatile region.
"Major League Soccer mourns the loss of life in Israel and condemns terrorism in all forms," it penned. 
The decades-old conflict between Israel and the Palestinians escalated exponentially when Hamas broke through the border into Israel on Oct. 7 and killed more than 1200 people, injured thousands more, and took more than 150 hostages.