Fulton County presented 22 industry-shifting creatives within the space of media and entertainment with official proclamations and appreciation days on Nov. 19. The presentation came from District 4 Commissioner Natalie Hall and concluded an elegant event held by Media Girls Network founder and CEO Jelisa Raquel.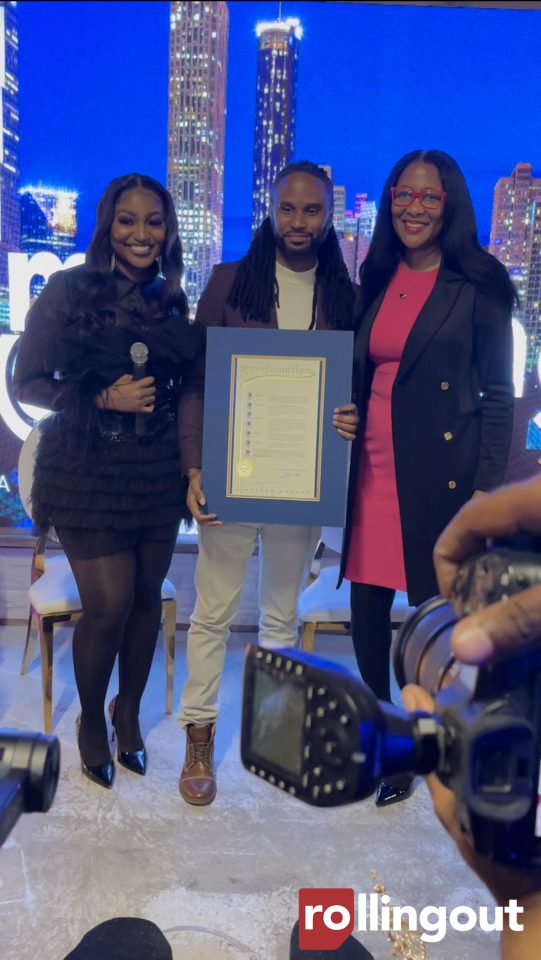 Among the honorees were former rapper and current media personality Yung Joc, rapper Mykko Montana, former rolling out music editor A.R. Shaw and current rolling out content producer and creative entrepreneur Chelsea Alexandra.
"I was really shocked," Alexandra said. "I was really happy because sometimes when you've been in the industry for so long, all of the work you've done can get overshadowed by other things. This was a reminder that I've overcome a lot and this made it all worth it.
"I started behind the scenes in this business, and sometimes people behind the scenes aren't always acknowledged. Now that I'm spending more time in front of the camera, it's kind of weird to finally getting that recognition, but it feels good. I'm grateful. Thank you so much to Media Girls Network, Fulton County Commissioner Natalie Hall and there's more to come. It's only up from here."
Other honorees included entertainment host Manni Supreme, Su Solo, Dina Marto, London "Deelishis" Charles, Latoya Forever, Ray Daniels, Lia Dias, Dr. Rashae Barnes, Lalaa Shep, Belinda Sanders, Elizabeth Smith, Anisa Brenee, Jazmyne Byrd, Maat Petrova and Aleesha Carter.