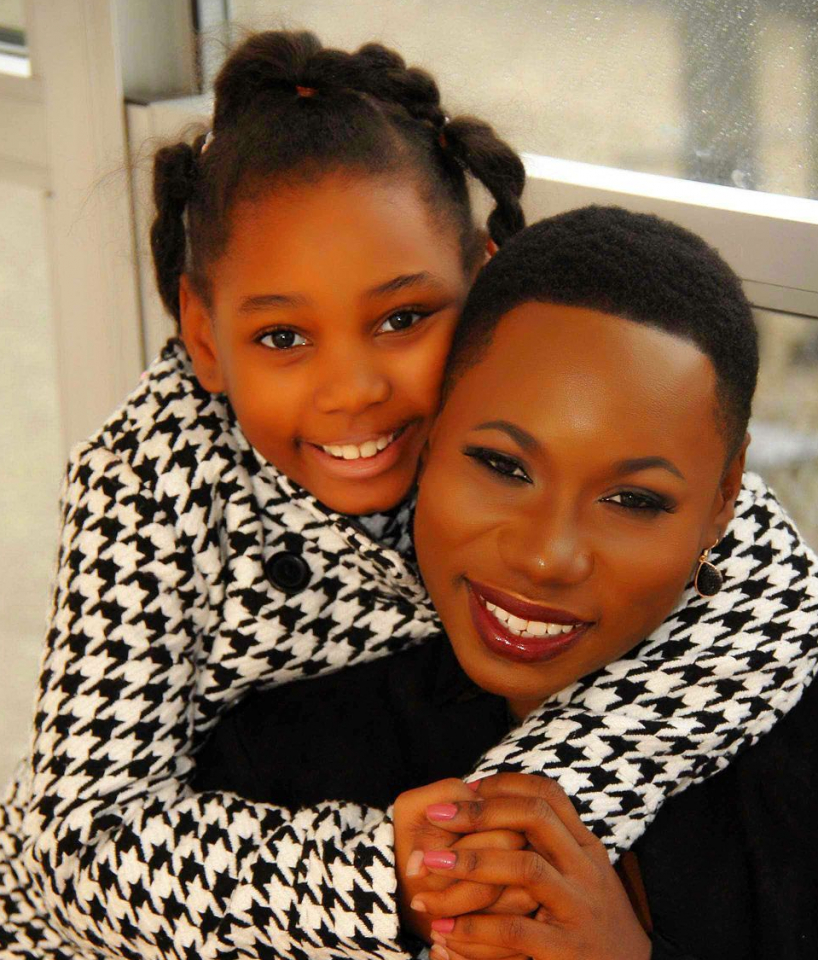 Takiya Holmes, 11, is not here to celebrate Mother's Day with her mom Naieekia Williams because of a stray bullet that took her life earlier this year in February. Takiya was sitting in the back of her family's van while Antwan C. Carter allegedly saw rival gang members selling weed in his neighborhood and decided to shoot at them. Carter, however, did not hit his target. He struck Takiya in the temple and yet another child is lost to the violence that has been running rampant in Chicago.
These stories are much too prevalent in Black communities and any number of marches and demonstrations do not quell the unrest that bubbles underneath the sounds of sirens and screams. People are fighting to survive and find a life worth living. In her death, Takiya has managed to spark life in the most unselfish way.  As a result of her death, seven of Takiya's organs were donated to six people, including a relative who received one of her kidneys.
We spoke to Darvece Monson, the recipient of one of Takiya's most precious gifts.
How long have you been waiting for a donor?
My entire battle with CKD (Chronic Kidney Disease) to transplant was 21 months. I was diagnosed around this time in 2015 during Mother's Day weekend. March of the following year is when I joined the list to register for a kidney transplant. This happened on World Kidney Day of 2016.
What is your relationship to Takiya?
Takiya is my youngest sister's niece. My sister and I share the same father, but we have different mothers. My sister's mother is Takiya's grandmother. My sister's brother is Takiya's father. I know her through Facebook and things like that but the actual link is through my sister and her brother.
How did it feel when you heard about the death of your friend's daughter?
It was very sad. Hearing it with all the problems, senseless killings in Chicago, you know that was a rough week with shootings and things of that sort, just children period, but finding out who, it was even worse you know, a young kid losing their life through no fault of their own at such, such innocence, it's always sad. Once you make the connection, it's just worse because you know the people involved. This is a young parent who has lost their child to ridiculous violence.
How does it feel knowing that a part of her lives with you every day?
I'm still getting used to it; it's very difficult. It's a complex situation. It gets even more complex considering that these are not the average circumstances. Cases like this have never happened; this is the first time it has ever happened like this. There is a lot involved with the donor/recipient politics of it all. I've been a nurse for 20 years and those politics [are complex]. There are reasons why it's preferred that you don't know your donor to a certain extent. Everything from confidentiality to grieving to dealing with the realities that come about, that's one deal. Then you throw in the family and how we are connected. The fact that you know the person, then you add the situation surrounding the whole ordeal. I'm a mother. I have one child; she is soon to be 9. This family has lost their daughter and granddaughter. Takiya was 11; she was a big sister. She has a 3-year-old brother that is still looking for her. She was an excellent big sister, she was daddy's little girl, she was mommy's big angel and her grandmother's only grandchild. These kids are not just our kids; they are society's kids. It's rough; every day is rough. It's rough waking up every day with my daughter. It's rough going to sleep with my daughter, picking her up from school, bonding with her, everything. My life changed overnight. People don't really get how complex this situation is and how deep it is.
You know, before this situation happened, I was already on a media tour with my organization. I'm an advocator and a legislator for the cause. I do a lot for the renal community. Prior to this, my biggest celebration was the fact that they just lowered the Illinois organ donor age to 16. I was rejoicing in that because I'm waiting seven years to get a deceased person's kidney if possible. There are many factors that go into being African American, healthy and needing a kidney. There are a lot of things that exclude people from being a donor or from donating. I thought I would be getting a transplant through a procedure called 3D kidney transplantation. Hospitals were reaching out to see if I would like to be one of the first people to try it …
When legislation and politics control your life and you are waiting on an essential organ to survive, it's very difficult. So when your life changes overnight, you get to dream, you get to live, you get to have some type of continuum. I get to bond. I get to celebrate Mother's Day with my daughter now and not be on dialysis three days a week, for four and half hours each session. It's a lot to deal with.
How is Takiya's mom?
We did an interview with each other recently. She is doing as well as one can imagine. She is grieving; there is no right or wrong way to grieve. There is no roadmap for any of this. Day by day, moment by moment, this is a difficult time. She still has a young son that she is raising in the midst of this. I can't even imagine what she is going through.
What does it mean for you to be alive?
I'm grateful. I was always grateful. The biggest thing for me is that in the time of someone's greatest despair and tragedy and one of the most horrible situations that can happen they made the most selfless decision. To know that in such despair that someone thought enough to be so selfless and save not just my life and the lives others, it's the most selfless thing ever. You know that someone is going to have to perish for you to live. You know that. It's totally different when you know the person, you know the family, your children played together. It is really rough. I'm grateful that I can take my daughter to school every day now.
Talk about what Mother's Day is going to be like this year.
Mother's Day is a big deal this year for the first time in my life. I was estranged from my mother. My mother passed away from HIV and a heroin overdose when I was 25. Mother's Day has always been such a difficult holiday for me. The matriarchs in my family have all passed and its rough when you have a daughter and you make your own traditions. This year is different; my life changed overnight. I will be honored by the National Kidney Foundation in Florida. I'll be on the beaches of Florida sharing my story, my daughter will be there and I will be able to keep Takiya's name out there so that they don't forget her legacy. I'm just grateful. There are so many dreams that have come true at once, that if I wasn't living it, I wouldn't believe it.
What responsibility do you have to Takiya and her legacy?
The responsibility is to not let people forget about her. She was an 11-year-old girl with lots of promise, lots of dreams; she was paving her own way. She dreamed of being an actress, she never missed any of my sister's performances. It was a priority of hers. She was a big sister a great student she liked to draw. She was someone with such great promise who became a victim of senseless violence.
For information about the organization Know About Your Kidneys, visit http://www.morethanyourkidneys.org