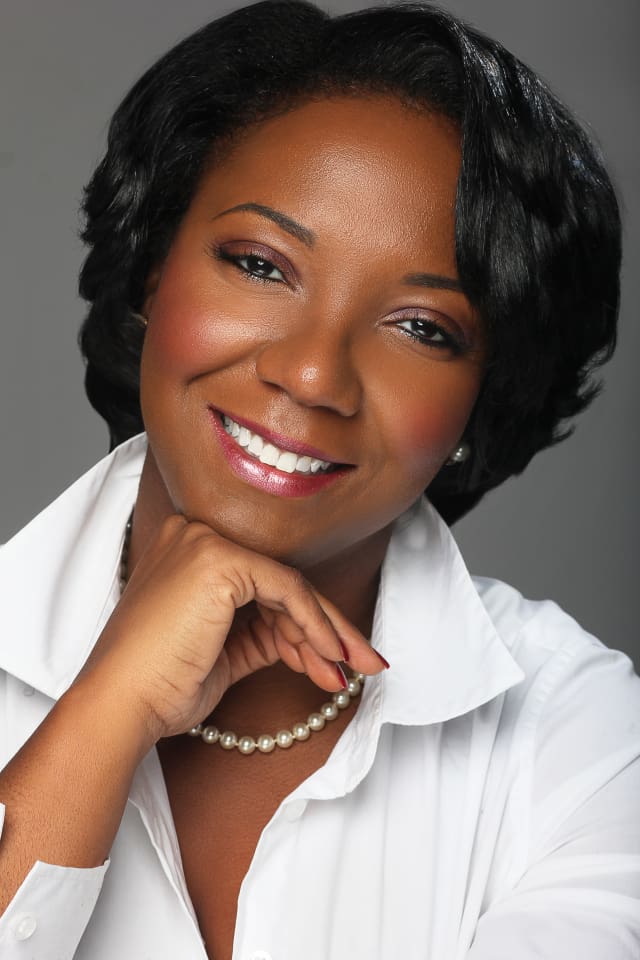 On Friday, Jan. 13, 2017, Dr. Joycelyn Wilson, known simply as Dr. Joyce, a Georgia Tech visiting professor is offering a hip-hop course on Atlanta's civil rights history utilizing a unique and groundbreaking personalized learning tool, virtual reality, in addition to trap music and lyrics of OutKast.
The students will examine relationships between culture, media, race, science and technology. The course is titled: "Exploring the Lyrics of OutKast and Trap Music to Explore Politics of Social Justice." It's a humanities elective and a requirement of the new minor in social justice.
Here, Dr. Joyce gives insight on how artists such as OutKast play a critical role in the African American tradition of message music.
How did you develop the syllabus for this course?
I'm happy to answer this question mainly because I've been at the forefront of this hip-hop studies trend since 2008. Especially when it comes to Southern hip-hop. I've also been fusing culture and technology and leveraging hip-hop inspired innovation for almost a decade. And the latest trend of hip-hop innovation that I don't see many others on right now is its integration into VR, which is the area this work has grown into. It's literally taken on a life of its own. My syllabus is created from this historIcal context. I've been playing long ball with this thing for a minute. I've taught this course in different variations since I launched the HipHop2020 Curriculum Project in 2008 at Morehouse College. At that time the syllabus focused on using hip-hop and technology to enhance the leadership capacities of Morehouse and AUC students. We launched projects like the daily inspiration called 30 Days of OutKast and posted blogs of encouragement through their lyrics and other artists for 365 days. We incorporated the music of artists like TI, Outkast, and Goodie Mob in the analysis of issues around social politics and civic engagement. DJ Drama gave a lecture on deejaying. We brought artists to campus like Kid Cudi and Lupe Fiasco to interact with the student body based on these in-class case studies. We built a website to bring everyone else into what we were doing and from there since 2008 we've developed iterations of the syllabus based on the content we curated over the years. It's always been a course that integrated the latest technology. So now, we are in our 8th year and integrating the web as an interactive storytelling platform for students to curate their material and VR for them to explore what they create it through an embodied 3-D experience. So The syllabus for this course builds on almost a decade of work that began with me writing a dissertation on OutKast and has led to a course that now will use OutKast and other forms of trap music lyrics but as a metaphor to study Atlanta civil rights and enhance my students' desire to civically engage in their communities.

Who are the special guests that will speak?
We have a list of speakers from different industries for the semester but confirmed are Nick Grant and Maurice Garland.

Why did you choose to teach?
I absolutely love it. The first time I taught was as a high school algebra teacher and I used hip-hop then. It is the great equalizer in a classroom and opens everyone up to another perspective. When my students make sense of the world, it helps me make sense of the world.

What other courses have you created or proposed over the last few years?
I teach a course on schooling in American society and we use rap music — especially OutKast and Goodie [MOB] — to explore sentiments of the school system in their lyrics. See Andre's verse on "Call of Da Wild" and CeeLo's on "Sesame Street."

How have you engaged students in learning outside the classroom?
Allowing them to design their own projects. Like Kid Cudi. Students organized that visit.

What are your thoughts on flipped classrooms that emphasize an active learning paradigm?
All for it. Classrooms should always be student-centered and teacher-facilitated.

How do you keep students engaged in learning?
I'm kinda good at this and the music and culture and use of technology keeps them locked in and wanting more. Hip-hop-inspired innovation in the classroom is the healing property all of these classrooms need to have as a learning tool.

How have your past teaching experiences prepared you for working at this university?
I'm a fellow in the Digital Integrative Liberal Arts Center in the School of Literature, Media, and Communication at Georgia Tech. I am on the faculty in Learning Sciences and Technologies in the School of Education at Virginia Tech. Morehouse [College] gave me my stripes. They believed in the pedagogy. They let me mess up and dress up as much as possible because it was helping students develop leadership capacities and helping me hone my craft as a scholar. I am where I am because of Morehouse and my experience as a Fellow at the Hiphop Archive.

What about teaching at this university appeals to you?
I'm around like-minded thinkers. Plus the technological support and leadership [are] valuable.

How do you adapt to different learning styles?
I start with an assignment that gives me insight to my students' talents and I move from there. For example, I met my web designer when he was a freshman at Morehouse. He had never designed a site and asked if he could for HipHop2020. I saw he had the will and creative eye and now he's the designer of Virtual Four Four.

What are your thoughts on higher education moving away from traditional lecture-based programming and to more hands-on scenarios for students to learn in a setting that more closely resembles a real-world work environment?
We live in a 21st-century world that is connected through social networks and digital media. It was inevitable and absolutely necessary. Otherwise, students can't or won't connect. They'll just sit in class and act like they're engaged when really they are tweeting about how bored they are.

What do you do to address the needs of first-generation college students?
Mentoring mentoring mentoring. Did I say mentoring?

What learning technologies are you familiar with?
Well, hip-hop culture is a learning technology. But since developing Virtual Four Four I've become familiar with Pano2VR, Unity, and STEAM VR.

What do you think of the idea that the definition of literacy should be expanded to include not just reading and writing, but also digital information?
If a child can read digital information, it is a starting point to teach other literacies.

Describe your most innovative research.
My most innovative research is the integration of VR to experience educational content curated through hip-hop.

How do you encourage student participation in research?
Through fusing culture with innovation.

Has your work been published?
Yes. On the popular, academic, digital, and film platform. I co-produced with Andy Young an Emmy-winning documentary called Walking With Guns that featured TI and Killer Mike. I recently published a chapter on using [the] Southernplayalistic album cover to teach [the] knowledge of self. I'm published on The Root, Arts Atl, and I'm currently a contributor to the Bitter Southerner. I'm finishing up my first book called The OutKast Imagination that's based on my Tedx Talk and focuses on the use of culture, tech, and innovation to enhance the civic engagement capacities of college and pre-college influencers. Before all of this, I covered Southern hip-hop for popular magazines like XXL and Fader.