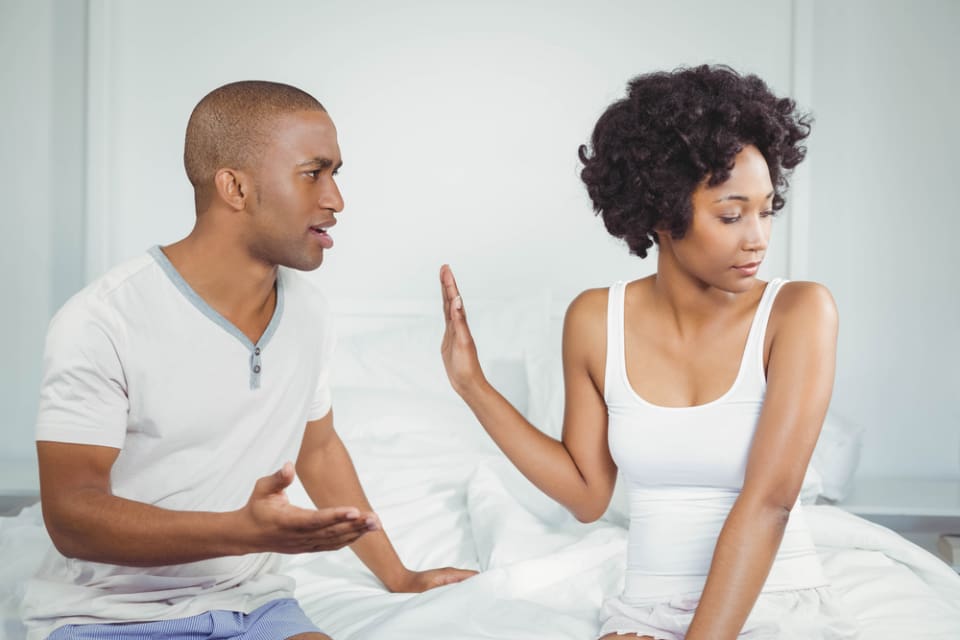 Valentine's Day came and went and social media pages were filled with couples in loving embraces with receipts via gifts from bae. I talked with more than two dozen couples that couldn't wait to share their lovers' day rendezvous. Most of the women bragged about trips and jewelry and the stereotypical teddy bear or stuffed animal bearing roses. Several posts showed diamond rings along with an "I said YES" caption, suggesting a pending engagement complete with a diamond ring. Aside from the couples, I saw Instagram posts from friends bragging about their significant others thoughtfulness for Valentine's Day. It appeared that brothers everywhere got the holiday right. For all the complaining about Valentine's Day being "a commercial holiday created just to get in a brother's pockets," the men, in most cases, stepped up to the plate and made their woman feel special. Unfortunately, I can't say the same for my sisters.
Of the 30 couples I spoke to via email, text or phone, only five women bought Valentine's Day gifts for their men! I was shocked beyond belief. With all these extravagant trips, FTD floral arrangements, designer heels and even engagement rings, less than a fourth of the women felt a responsibility to do the same for their partner. When I asked the women why they didn't buy gifts for their men, the excuses were knee-jerk responses. Sarai, 41, laughed, "I ended up not having to buy him anything. He complained about Valentine's Day so much I told him I didn't think he wanted anything. I offered to pay for dinner but I knew he wouldn't let me so I ended up not having to buy him anything." Sarai's boyfriend of a year took her on a trip to Miami and still bought her jewelry and a teddy bear while on their mini vacation. "I think he felt bad because he said, at least you could've got a brother a card. Oh well."
I thought Sarai's response was extreme but it turned out many women felt the same. Kenya 32, says her boyfriend of six years doesn't like gifts. "He never wants anything, so I don't bother buying him anything. But he knows if he didn't get me anything he better not step foot in that door," she explained.
I never realized how skewed many women are when it comes to making our partners feel appreciated. If my informal study was any indicator, Black women have a ways to go in making sure their significant other feels just as important in the relationship as they want to feel themselves.
While most of the women's answers left much to be desired, Dee, 45, had a great outlook. After talking with her I wished more women thought this way, if so we'd probably have a lot more successful examples of Black love. "We didn't do Valentine's Day this year, but I did buy him a massage and spa package for his birthday last month. What's even more important is I hold him down while running his business while he is working a 9-to-5. He knows I have his best interest at heart and that I believe in him and his gift. Valentine's Day is wonderful, but what happens in a relationship before and after Feb. 14 is what really defines it,"  Dee said.