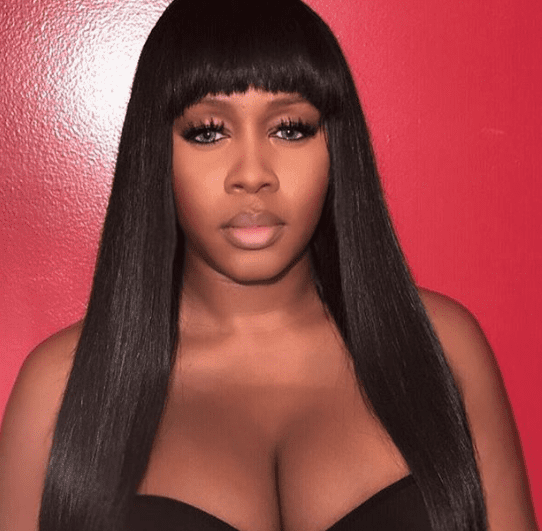 Remy Ma issued a brutal lyrical beat down to Nicki Minaj with the infectious diss track, "ShETHER." On the 7-minute rap opus, Remy Ma attacks Nicki Minaj for her alleged plastic surgery; her questioned use of ghostwriters; and her brother's legal issues of reportedly sexually abusing a child.
Remy Ma basically performs a systematic dissection of Nicki Minaj's professional and personal flaws. She took inspiration from Nas' 2001 magnificent diss of Jay Z, "Ether," and took it to a level that is beyond disrespect. "ShETHER" is a lyrical attack that tethers on the brink of what could be considered an assault by law.
This is a crisis for Nicki. If she makes the wrong move, it could be the beginning to the end of her credibility in hip-hop (i.e. Meek Mill). "ShETHER" is an epic "L" that could destroy her career.
So here are five ways Nicki Minaj can attempt to retaliate against Remy Ma.
Remain silent 
As citizens of the United States, we all have this right. At times, the best response is no response. This coud be one of those times. If Nicki responds with a subpar diss record, it could be catastrophic. Her ex-boyfriend, Meek Mill, released several weak responses to Drake and he suffered. If Nicki learned anything from Meek, she knows her best choice is to remain silent.
Hire Drake as a ghostwriter
After her breakup with Meek Mill, Nicki Minaj seemed to rekindle her friendship with Drake. Now that they are on speaking terms, she needs a favor. Drake's "Back to Back" was an unexpected diss record that proved he could sing and battle with street rappers when needed. Nicki needs an impromptu writing session with Drake who could possibly help her deliver the appropriate comeback diss record.
Hire Lil Wayne as a ghostwriter
Lil Wayne doesn't appear to still have the lyrical dexterity that he possessed back in the mid-2000s, but he still has the talent to come up with witty lines on occasion. If Drake is too busy on tour, Nicki should sit down with the next best option, Lil Wayne.
Move to Hollywood
Nicki Minaj is at the point where she no longer needs hip-hop. She has sold millions of records and has a diverse fanbase worldwide. If the rap world is becoming too heated for Nicki, she should consider moving to Hollywood to pursue acting full-time. Nicki studied acting while attending a performing arts school, LaGuardia High, and proved that she has comedic timing during an appearance on "SNL."  Hollywood has a passion for rappers and Nicki could be the next big screen starlet. Becoming successful in a new field is a form of retaliation.
Find an earth-shattering flaw against Remy Ma
The public loves a good scandal. Remy Ma was effective in her diss record because she claimed to know details about Nicki's life that was unknown to the public. In order to have any chance, Nicki will need to search for an earth-shattering flaw that will destroy Remy Ma's credibility. It's probably Nicki's only hope of releasing a legitimate retaliation record.