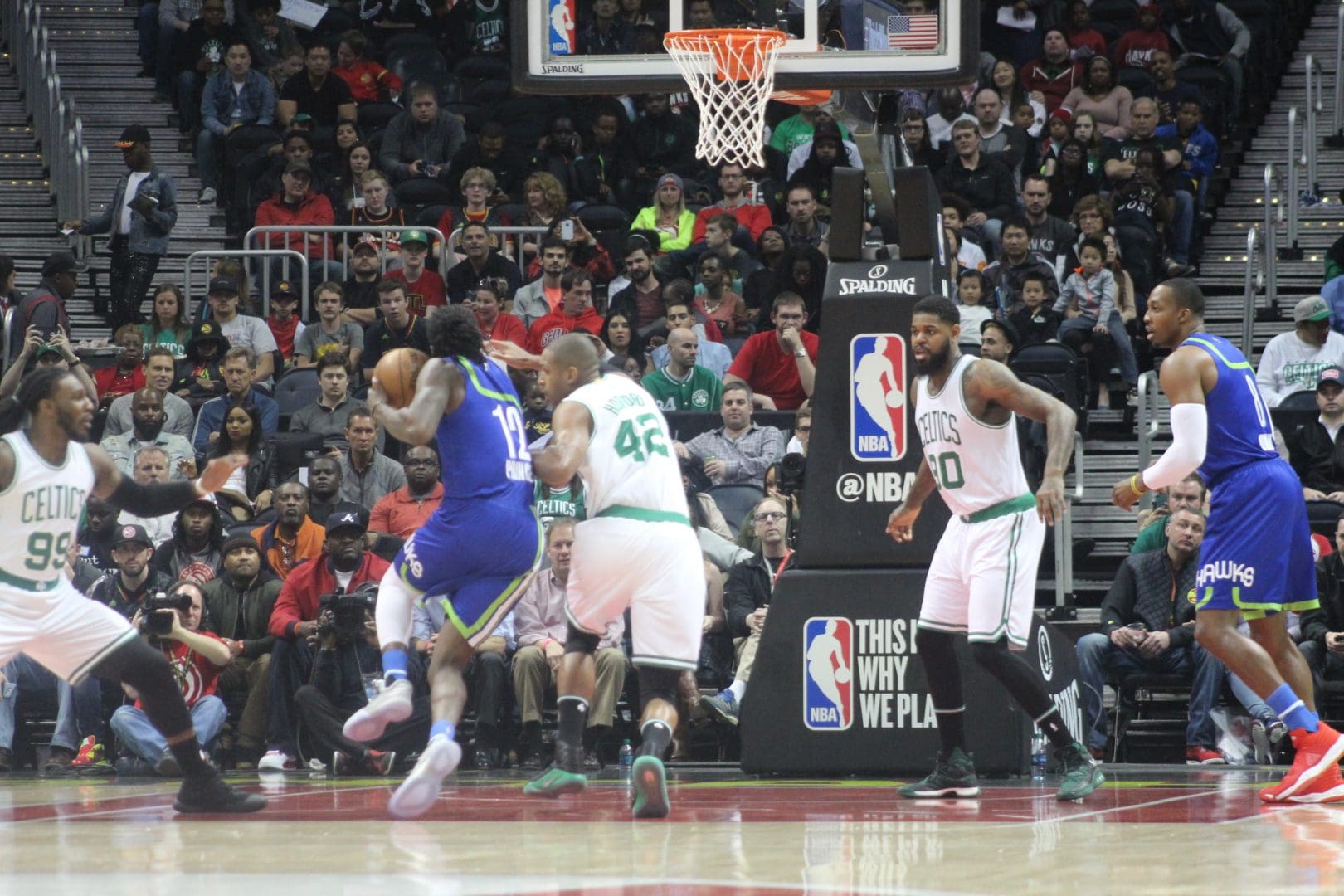 It was an interesting night at the Atlanta Hawks game, so many moving components in addition to basketball. There was the 'Swipe Right' Tender Lounge going on sponsored by Chick Fil A, in addition to Atlanta's own Monica Brown in the building for her special halftime performance. Monica brought her entire Atlanta family out in two sprinter vans, from the oldest to the youngest, all in support of this special night hosted by the Atlanta Hawks and Phillips Arena.
Paul Milsap is playing just his second game since missing eight games with an injury. He came through big time again for Atlanta. I definitely agree with a comment he made to one of the press people that ball movement had a lot to do with the good momentum. The 23 points from Tim Hardaway, Jr. was nothing to sleep on either. This kid gets more amazing each game. It felt really weird seeing Al Horford on the other side in that Celtic uniform but the worse was him scoring only four points and the continuous foul trouble. Do you admit Al must have been ATL homesick? The newbies came through. Big man Dwight Howard definitely let the new kids outshine him tonight but, hey, teamwork makes the dream work and that's what it's all about.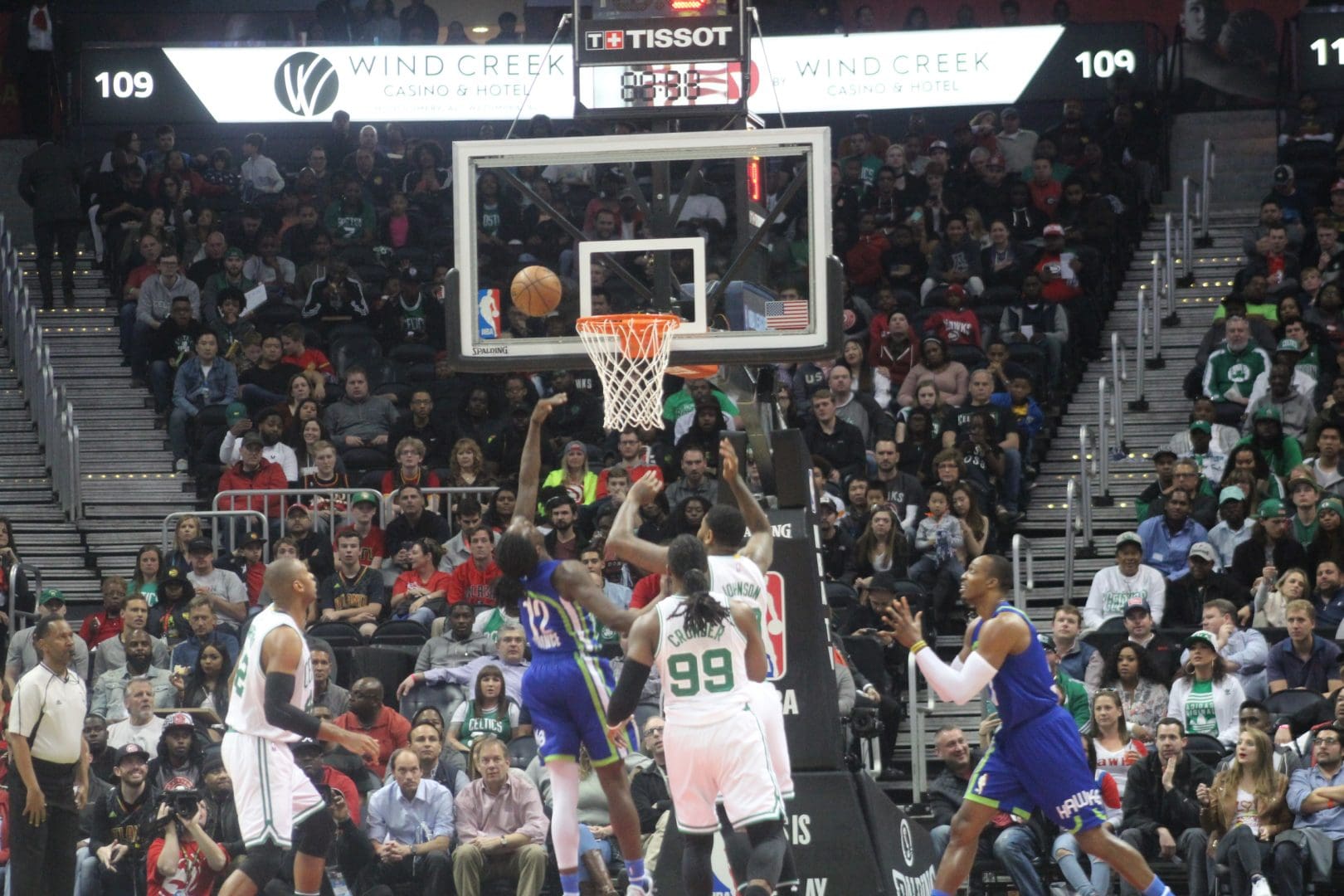 Everyone definitely showed up to play some good ball. Monica brought out that ATL spirit permeating throughout the crowd during her halftime show. It's no wonder the Hawks won with all that ATL team spirit in the stadium.
The Boston Celtics almost came back but the Atlanta Hawks pulled through and got this amazing win. But I truly believe it was a combination of events that pushed the Hawks. Monica Brown, Paul Millsap's 26 points, the jaw-clenching fourth quarter … and now the Hawks are a 10-time playoff making team. It made the night end on a spectacular note.
See pictures below.