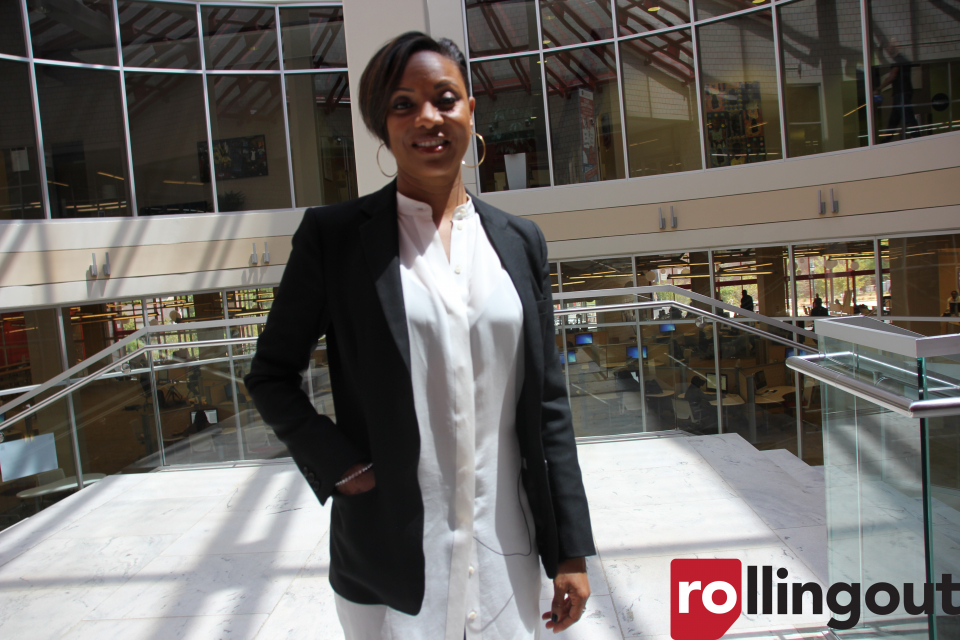 Hip-hop and journalism have a similar goal when it comes to the art of storytelling and unveiling the truth. So, it's appropriate for hip-hop legend MC Lyte to continue playing a pivotal role in Chevrolet's second annual Discover the Unexpected fellowship.
The program, in conjunction with the National Newspaper Publishers Association, launched in 2016 at Howard University. Following the successful campaign, the Discover the Unexpected fellowship made its way south to the Atlanta University Center.
Journalism students from Morehouse College, Spelman College and Clark Atlanta University will have the opportunity to participate in the program.
During the launch party at CAU, MC Lyte shared her thoughts on the Discover the Unexpected fellowship and how hip-hop is an extension of journalism.
What should journalism students know about the Discover the Unexpected fellowship?
The program started at Howard University and it went so well that we decided to expand it. We've added three more schools. It's always a great experience. I'm all for students to find their groove in fields that excite them and to become better writers and more intune with the world.
What was it like hearing the stories from the students who attended Howard University?
It seemed that a lot of the previous students had experiences that were emotional. They all chose stories to investigate that could bring out emotions, but they still were able to tell their stories objectively. From what I understand, one of the students who started in the program is now employed with one of the media companies. I'm excited for the students.
How do hip-hop and journalism relate when it comes to storytelling?
Journalism and hip-hop both walk this fine line in being able to uncover the stories that are not being told by the mainstream. That is the point of hip-hop — to tell a story. Even if it's fabricated, it still pulls from the truth of the community. However, the deeper you get with being an emcee, you want to report the truth and only the truth. Not too long ago, I held a microphone in a video by Public Enemy called "Night of the Living Baseheads." I went in and did an investigation where I uncovered corporate meetings where drug use occurred. Even then, Chuck D and Public Enemy pushed the envelope. And that's what it's all about for these young journalists. They have to tell a story from a different point of view.
What advice do you give upcoming students who will be involved in the program?
My advice is to prepare yourself. You should be open to the experience and never shy away from asking questions, because when you're in the moment, you should ask as many questions until you have the info that will push you forward.
View images below:
For more information regarding the For more information regarding the DTU Program, please visit www.nnpa.org/dtu.