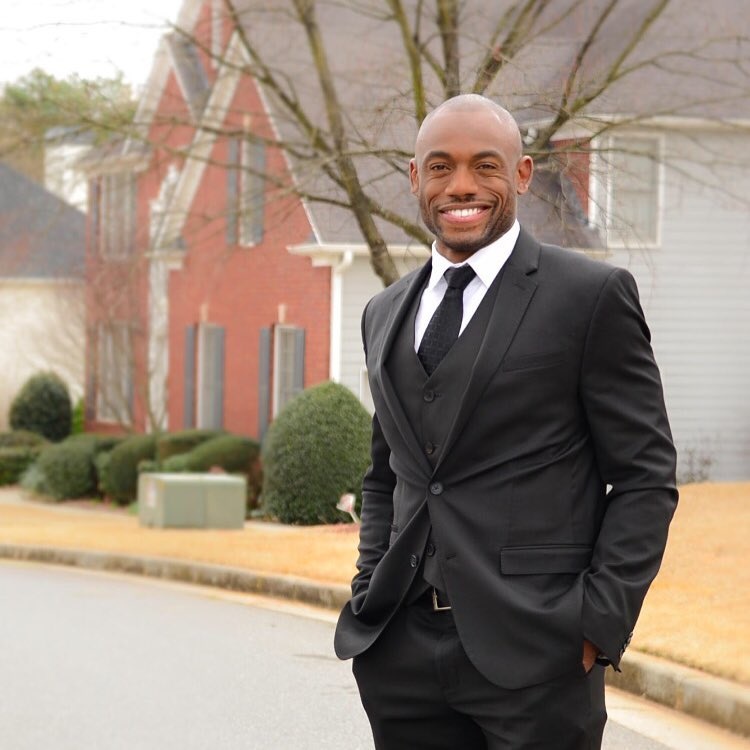 Celebrity real estate agent Aaron Cotteral provides tips to give you the upper hand on selling in the ATL. A self proclaimed "seasoned, well-rounded real estate consultant," Cotteral is "all about acquiring and closing deals," which of course entails understanding "the needs of both the buyer and seller so that both parties are happy when all is said and done."
So, where do sellers begin? Check rolling out's quick chat with Cotteral below.
Without fail, when I tell people what I do, the burning question is always, "When is the best time to buy or put my house on the market?"
Some things never change and in the wonderful world of real estate, location is king and in some areas, sales are booming regardless of the time of year or market condition. But, for the most part, early spring to late summer and early fall are known to be the best time of year for most. This is particularly true for families with children who are planning to relocate in enough time to get prepared for the school year. This is also a time when we see tax returns being put to good use by buyers who want to put down a significant down payment.
There's another time of year that tends to surprise buyers, sellers and agents, as well. Personally, in my experience, the 4th quarter typically brings another short spike in home sales. This is when the busy season settles and the market becomes less competitive for buyers and sellers leaving room for more flexible negotiation.
What should sellers consider before placing their home on the market?
Whenever I'm speaking to a new or potential client, I make sure to explain a few key factors to be considered, starting with what the market in their area is dictating in order to list a reasonable asking price. Many sellers are willing to satisfy some demands in order to maximize their home value and appeal to serious buyers.
Now don't get me wrong, it's not as cut and dry as it sounds! From the buyer's vantage point, they may be willing to place an offer at asking price but not without certain demands being fulfilled, i.e. appliance upgrades, maintenance and minor cosmetic adjustments. It is also important to understand all buyers have deal-breakers and it's my job to make sure their needs are clearly expressed during the process – from writing an offer, to negotiations and up until we meet at the closing table.
As a rule, where we see the most return on investment is in the upgrading and remodeling of kitchens, bathrooms, master closets, basements and added square footage. It's funny to watch some neighbors engage in a little friendly competition to make sure their house is the most attractive in the cul-de-sac! But in the end everybody wins because they've equally increased the market value of their homes and will sell at or above asking price.
Getting your home show-ready for potential buyers can be a headache but in the end, it's well worth it! The much needed removal of accumulated clutter, cleaning gutters, replacing fixtures and a fresh coat of paint will not only give your home more curb appeal and selling power, it also streamlines your end goal which makes for smoother departure and arrival transitions.
Quick Checklist for Sellers:
Staging – in this business, we have what we call "staging" which gives your home a more showroom/model home feel. In this day and age, people are visual and while some of us may be able to see past the current owners belongings and visualize their preferential décor choices in the space, others simply cannot envision the potential! However, with the right furniture placement, color scheme and décor your living space could look like something out of a magazine. Without a doubt, the "wow factor" easily separates your home from others on market and instantly connects with a buyer.
Appeal to the senses – engaging our five senses is normally what leaves a lasting impression. For example, natural light and freshness always connects buyers to a home. If the room is brightened with light colors and live plants or fresh flowers, this will give the buyer a sense of freshness that gives the home the feeling of comfort.
Cleanliness – this is vital to the selling process!.And I don't mean, swiping a white glove across the mantle kind of clean just to be clear! I mean keep the garbage cans empty, clean floors and windowsills, no dust on baseboards or fans and make sure the yard looks complimentary to the house. That kind of thing! And one thing is for certain, if the kitchen and bathroom aren't in good shape, you can anticipate your home staying on the market for longer than you expected.
Temperature – is kind of a big deal. Spring and summer are the busiest times of year in the real estate industry and while it may be standard for you to shut down the AC while the place is vacant, I wouldn't suggest keeping a friendly inside temp while your house is on the market! I've seen buyers quickly lose interest simply because they're uncomfortable! You may have all the amenities they want and more but if they cant make it up the steps without breaking a sweat, chances are they're just ready to get out of there. I'm not joking!
Remove personal relics – in order to sell your home as quickly and efficiently as possible, you must allow potential buyers the opportunity to visualize themselves in the space you currently occupy. Take down all things personal! Family photos, sports paraphernalia, the kids classroom macaroni art and things of that nature. I always remind my clients to do this because we want the buyers to keep an open mind and be able see themselves in the home you're selling some day soon.
This is how you get the most out of your listing– I cannot stress how important the exposure factor is, it is the key to gaining the highest visibility, which ultimately decides the right buyer for your home. This is when the value of a well informed real estate consultant becomes immeasurable, in my honest opinion. What people like myself set out to do is meet the expectations of the seller starting with a viable strategy to best market and present your home to the public and eventually negotiate the best deal. In general, the main goal is to create a demand for your home, once a high level of demand created, you will receive top dollar for your home without question.
I must stress this though, do not hesitate to ask your agent about their marketing strategies because it should be understood how they plan to get your home in front of as many buyers as possible. You need to be in the loop.
Interior and exterior Do's & Don'ts – Believe it or not, you could have the hottest listing on the market and sabotage the sale of your home which defeats the purpose alltogether. I've seen it happen and it's a nightmare. So, here are a few do's and dont's for sellers:
Do's:
• Keep your home bright and well lit
• Keep pain colors neutral
• Keep fresh flowers on display inside your home for an added pleasant touch
• Remove clutter to make any room appear larger
• Highlight features of your home like a fireplace or exposed brick with decorative items
• Keep the home dust free and vacuumed
Dont's:
• Do not invest in improvements that won't add value
• Do not let your pets roam freely
• Don't underestimate curb appeal so trim hedges, plant flowers, paint siding, keep your
front porch presentable, etc.
• Absolutely do not be there when a buyer is viewing your home – it's just awkward.
All-in-all, Cotteral suggest sellers "keep it simple," adding that buyers decide not to put an offer on a home for one of two reasons and sometimes both. Reason 1: Price and Reason 2: Presentation. Before you place your house on the market, it is imperative you are best prepared and completely ready the day your listing goes live. First impressions are critical and due to the low level of inventory in many areas a seller will likely have an audience of buyers and buyer's agents that are notified the moment your home hits the market. Meaning there are a number of buyers waiting on the right home to put an offer on. So be that home.
For more information on the Atlanta area market, whether to sell or purchase a home, please learn more at aaroncconsultants.com.