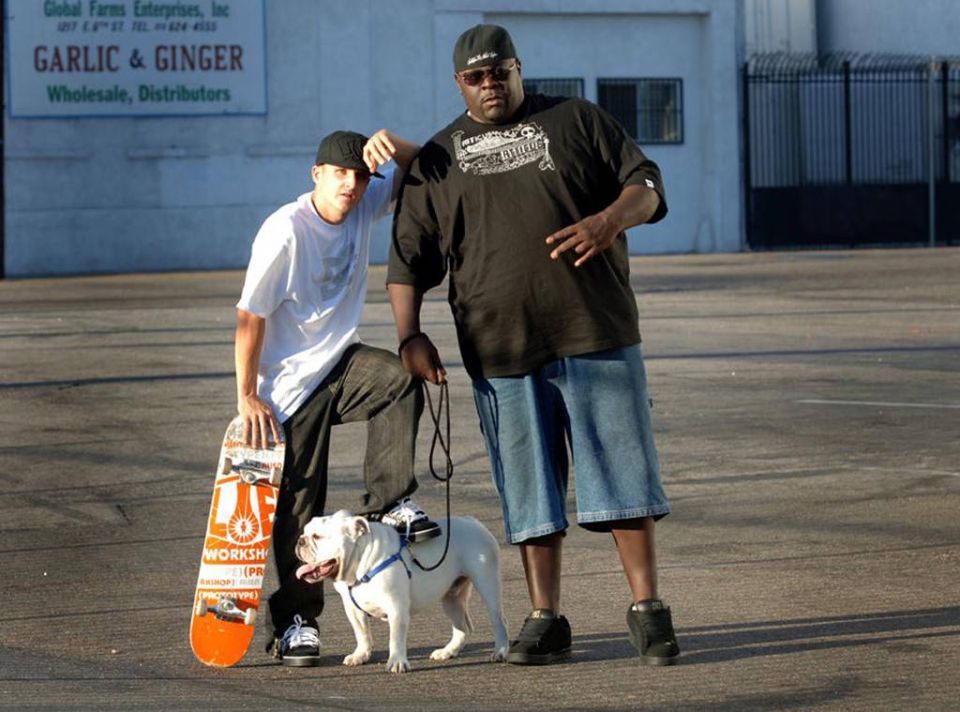 "Rob & Big" star Christopher Boykin, better known as "Big Black" has died.
According to TMZ, who was first to break the news, professional skateboarder Rob Dyrdek's partner in crime died on Tuesday morning, May 9. He reportedly had a heart attack.
"MTV is deeply saddened to learn the news of Christopher 'Big Black' Boykin's passing. He was a longtime and beloved member of the MTV family and will be greatly missed. Our thoughts and prayers go out to his family and friends at this time," the network told "E! News" in a statement.
Co-star Chanel West Coast confirmed the news via Twitter: "RIP @BigBlack. My heart is crushed. I'll remember all the times you made me laugh and my prayers go out to your family."
As fans may recall, Big Black rose to fame as Dyrdek's bodyguard on the hit series, which aired — from 2006-2008. Featuring a wide array of on-screen, antics including breaking multiple Guinness world records, entering their precious pet in a mini horse competition, and that awkward moment they experimented with wrestling attire, the dynamic duo quickly became one of reality TV's most popular pairs.
Boykin would go on to make special guest appearances on Dyrdek's spin-off series, "Fantasy Factory," in which fans got an inside look at the happenings behind Dyrdek Enterprises in downtown Los Angeles, as well as other MTV programs including "Ridiculousness," "Guy Code" and "Snack Off." He also launched a handful of plus-sized clothing lines, including Big Man Network and Big Dime Pieces.
Prior to his career in entertainment, Boykin served in the United States Navy. He is survived by his 9-year-old daughter, Isis Rea Boykin.
Our thoughts and prayers go out to his loved ones at this time. Share your condolences in the comment section below.