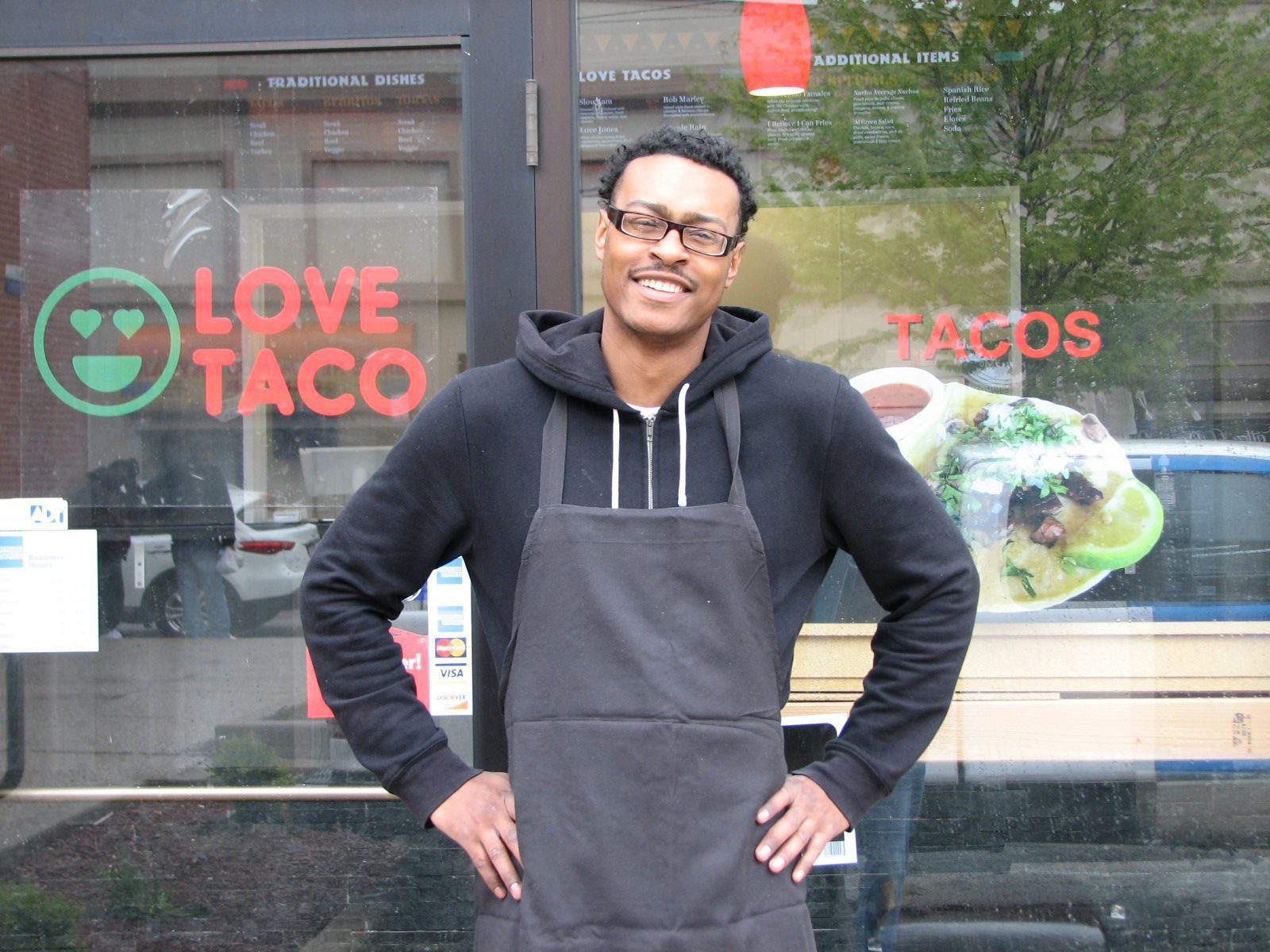 As some South and West areas of Chicago are experiencing new growth and gentrification, it brings with it the hope for new development and amenities, especially food choices. Raymond Jones, the brainchild behind the South Side Mexican restaurant Love Tacos is looking to offer something new in how this customary food is thought of. The comedy writer for the groundbreaking situation comedy, "Key & Peele, is adding restaurateur to his résumé by putting on a chef's hat and rolling up his sleeves.
Washington Park is changing for the better, however, the restaurants in the area are the traditional fare and with the success rates of restaurants being low why a taqueria as a business option?
The concept for Love Taco is unlike anything the community has had in the past. So although it's risky, it's a calculated risk. Contrary to what most have believed, Black people love Mexican food just as much as Mexicans love Mexican food.
As a culinary pioneer, what are some of the challenges you faced opening a restaurant and how did you overcome them?
The biggest challenge was finding an ideal space. Most available spaces in the community either have poor visibility or low foot traffic.
For those who don't know what "gourmet tacos" are, please explain.
Our Love Tacos are a spin-off on traditional Mexican-style tacos. For example, we are grilling pineapples and pairing them with chicken tacos. We even have tacos with cranberries in them. Yes, it's a taco, but approached with more attention and modern flair.
What's the menu concept and what are some of your personal faves?
The menu has a love theme. Therefore, you'll notice all of the items are inspired by R&B music and romantic films. Minus one item, the Marveloso Tamales, which were named after one of my best friends who died in 2016, Frank "Marveloso" Hill.
What about your writing career with "Key & Peele," have you given up the pen for an apron for good?
I've been writing comedy professionally since 2010. I've written content for both network TV shows and also a few movies. I still write comedy and spend most weekends in Los Angeles working. My goal is to keep contributing as a comic, but also diving deeper into expanding my restaurant portfolio.
Love Tacos 111 East 51st St., b/t Indiana and Michigan avenues
Washington Park (312) 650-9635