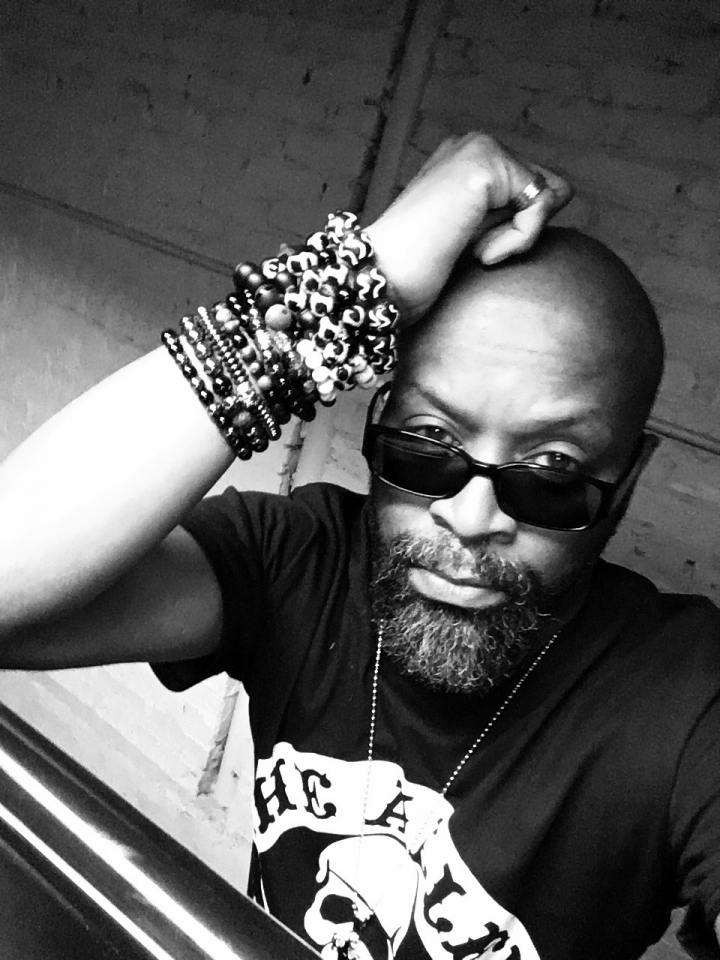 7 questions with artist and jewelry designer GL Smothers
When did you realize that you were an artist?
I've had a gift for drawing since childhood. I didn't truly embrace the title of being an artist until my mid-20s. That's when I began to take my work seriously. It felt like a calling at the time and still does today.
How have you managed to maintain your brand as an artist when the industry has changed?
I can't imagine doing anything that doesn't involve some form of creative expression. Being able to adapt to change is crucial in an industry that's constantly evolving. Listening to those that support you is also important even if they're offering constructive criticism. I'm not the same artist I was 20 years ago but I'm still an artist nonetheless. I have to be myself at the end of the day. Dedication and hard work that's also rewarding make it easier to stay extremely focused.
As an artist of many years, what inspired you to create a line of jewelry?
Someone asked me to repair a necklace as a favor. Shortly after that, I started making bracelets for kicks. I was immediately attracted to the process and attention to detail that was necessary in order to do it correctly. Before I knew it I had a collection of bracelets and necklaces. After sharing them with some local boutiques for public feedback and exposure, I decided to deal directly with clients primarily through social media. I'm having a blast with marketing the jewelry but most importantly the experience has enhanced my approach to marketing my art too.
Give us a description of the jewelry that you create.
The spirit behind my jewelry is a creative lifestyle that's personal and original. Each piece is a one of a kind and meant to be affordable, cool and well-made.
How does your art background connect or influence your creativity of the jewelry line?
The biggest influence is my studio practices and creative marketing. My painting studio is clean and organized which lends itself to a more technical approach. I prefer to work that way. The same applies to the jewelry. In some cases, I'm painting and making jewelry at the same time but the outcomes are quite different from one another.
Describe the most special piece of jewelry you have ever made.
I'm partial toward pieces that are made from a variety of thoughtfully placed beads whereas nearly each bead is completely different from the other. The outcome looks completely random but there's a method to the madness. They're a pleasure to work on.
Where do you see your jewelry line in the next five years?
Although the sky is the limit, I want the SMO brand to remain relevant in a highly competitive environment. In the years to come, I'd like to see me working with more precious stones and metals while collaborating with other designers.