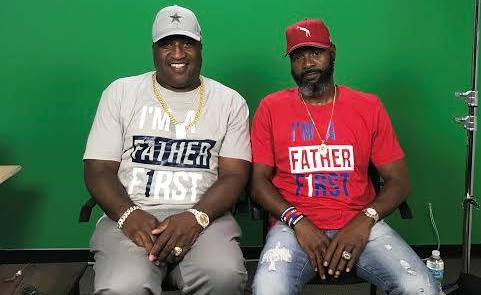 Odell Beckham Sr. and Stacy Elliott have sons at the top of their game on the football field but both dads agree that raising a champion starts much earlier than most people realize. Stacy says he never pushed his son, Dallas Cowboy running back Ezekiel Elliott, to be a great football player but he did talk to him about being a man of accountability and character.
"I'm proud of the player my son is but I'm more proud of the young man he has grown into," Elliott says.
Beckham Sr. agrees. "I asked Odell what his goals were in terms of football and his response was legendary. Legendary extends beyond football. I'm glad he understands that his influence reaches off the field and he has an opportunity most people do not get," Beckham Sr. explains.
While supporting "I'm a Father F1rst,", an Atlanta-based organization focused on developing and empowering fathers, Elliott and Beckham sat down for a conversation about football, fatherhood and how to prepare young men to deal with the drug we call fame.
See the entire interview, after the break.