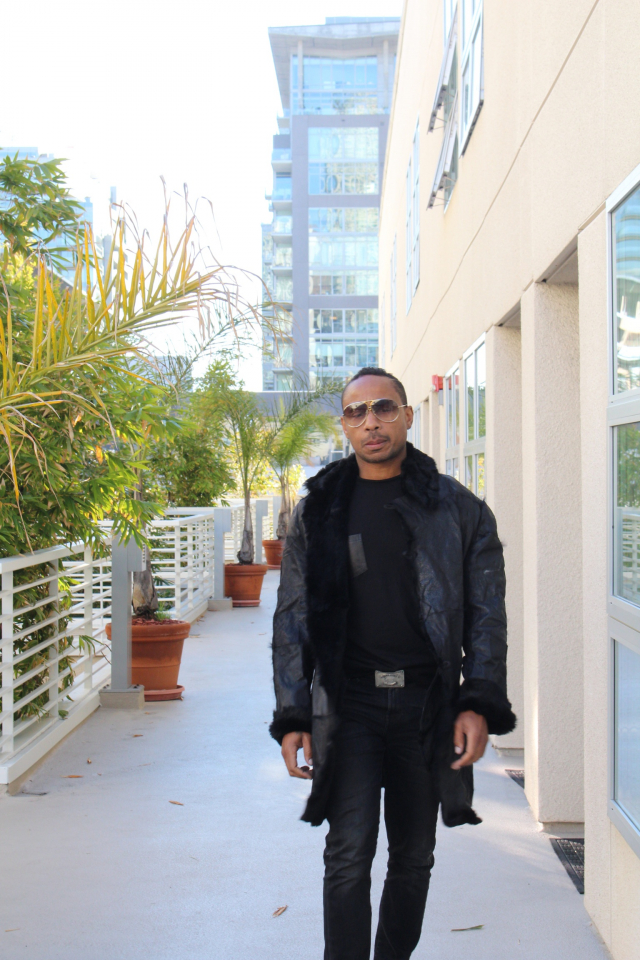 After running a successful clothing brand that revolutionized streetwear in the '90s, legendary fashion designer Karl Kani wants to teach young designers how to find success and avoid those pitfalls he experienced. It's a natural evolution for Kani who started his fashion creations at the tender age of 16. He moved to L.A. in 1989 and quickly made a name for himself among some of the most influential artists of the era, including Tupac Shakur.
Here's his interview.
How did Tupac influence you as a person and as a brand?
Tupac influenced me because he represented the culture of what we're all about. The things that he talked about were the things that we struggled with as young Black men on the streets. It inspired me to elevate my new clothing line to another level.
You're quoted as crediting Tupac for Karl Kani's international success, especially in Japan. Please explain.
Tupac is an icon; worldwide but especially in Japan. They worship him like a god in Japan. Many times they make the connection with the Karl Kani brand because of images and they gravitate to things that are original out there.
How were you involved with the All Eyez on Me wardrobe?
I was involved with the All Eyez On Me wardrobe from day one. L.T. Hutton, one of the producers, came to me and said that this movie wouldn't be a true Tupac movie without Karl Kani. So we worked together and we remade the classic pieces to make them modern. He really wanted the look to be as authentic as possible.
As a brand that was hot in the '90s, how do you stay relevant generation after generation?
Karl Kani is the originator of streetwear fashion so being successful means everything to us. We put in the work every day and we make the adjustments to each generation because fashion changes and the minute you start to go against the trends, you quickly can become out of style. You have to learn to adjust to where the market is going.
How have you been able to manufacture your apparel in the United States? Why have a studio in LA?
L.A. has been our base since 1989. It was a great place to be because all of the celebrities are here and the weather is good. We like the idea of being able to manufacture in L.A. because we get to be hands-on with the product and the quality is so much better.
What's happening with the new collection?
What's old is new. We've re-released a lot of the vintage pieces from the previous lines. A lot of people are saying "Karl, we want to see what you did back in the '90s." I felt like I was actually cheating because I've already done that. But I had to realize that the generation today didn't grow up seeing those pieces because they weren't born yet. We have really nice color combinations and we're getting back to sneakers and we're taking it back to the footwear.