Iggy Azalea and Azealia Banks feuded for years with Banks accusing Azalea of appropriating hip-hop and Black culture. And with the way the way Banks' feud took such a vicious turn, as they usually do, it seemed like these two women would never see eye to eye. However, hope for a reconciliation was given to fans this weekend when Banks posted screenshots and messages about she and Azalea trying to work things out behind the scenes.
According to reports, Azalea recently went on Snapchat and posted a note to extend an olive branch to Banks to finally end their beef.
"Call me crazy but girl; I don't hate you," she wrote. "I don't know you to hate you. I believe you may want to meet me in person so you can steal a lock of my hair and cast a spell hoping I die (lol) I don't agree with many of your opinions but honestly, At times I empathize with you as a creative Gemini woman."
Well, afterward Banks went on Instagram and posted a screenshot of a message from Azalea.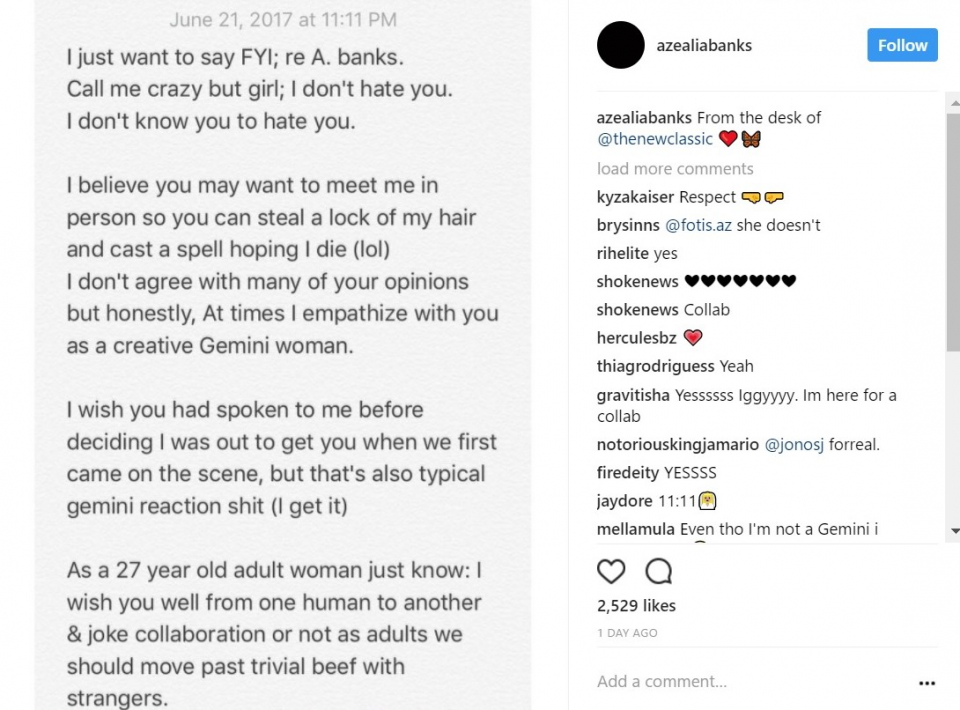 Banks then responded to Azalea's note by posting one of her own about her hip-hop dreams, which include a possible collaboration with Azalea.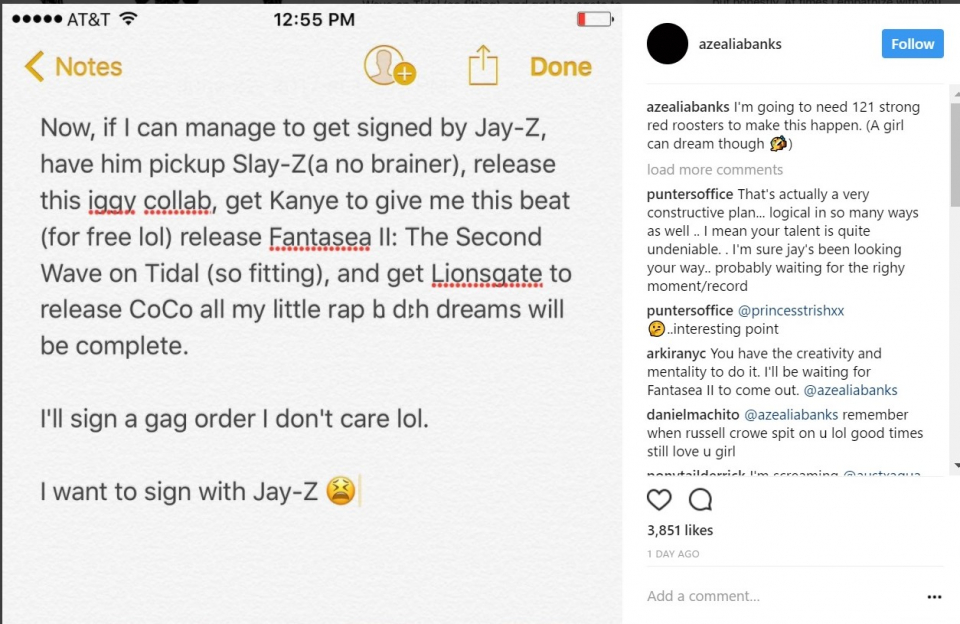 However, shortly after posting the note, Banks spoke with XXL and explained what started the beef with Azalea and why she still believes Azalea needs to own up to her role in the racism and appropriation that plays out in the music industry.
"I think a true reconciliation can happen once there is some acknowledgment of what hip-hop has been trying to tell her," she said. "I still don't think she quite understands the effect her racial privilege and the socioeconomic leverage that comes with it has on a marginalized group of women's culture. Race aside, this is also a women's issue. I hope that there will be a chance for us to have an open discussion about this, as I feel America and the world could really benefit from some candid discourse between two public figures about the world's biggest sickness: racism. I wish for women of the future to be able to refer to this moment in women's culture as an example of what can happen when people take [the] time to understand."
Well, do you think these two women can finally make peace and then make a song together? Let us know in the comments.