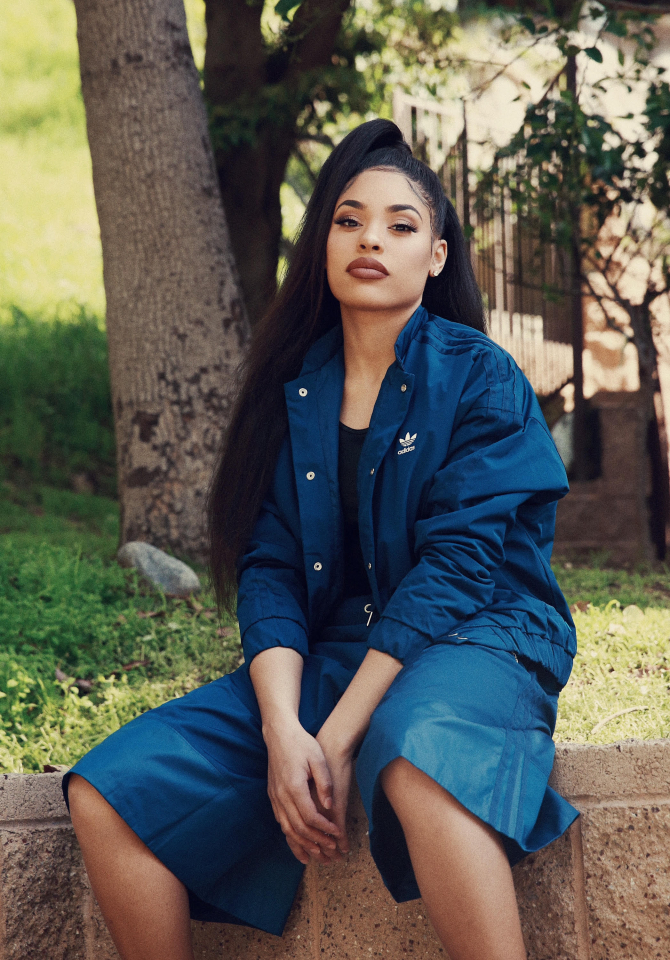 In the saturated realm of beauty vlogging, which garnered 42 billion views last year, according to YouTube, unfortunately, lies a significant racial divide between the success of women of color compared to other races. Popular vlogger Raye Boyce known as "Raye Raye" to her devoted online followers, is one of the fortunate few who has garnered over a million subscribers to her channel.
Boyce's dream became a reality when the 26-year-old's husband invested in her love for photography and purchased her first camera but little did they know she was about to become one of the most sought-after beauty gurus in the country and especially in the Black community.
Almost four years later, the Boston native has had the pleasure of just about every major cosmetics and hair manufacturer knocking on her door wanting her to share tutorials on their new products to her 3.5 million subscribers. Additionally, Boyce has also landed a collaborative project with high-coveted brand Colourpop for whom she created custom lipstick shades.
Boyce recently signed with sociaLebs, a digital management company based in Los Angeles and is currently working on a new product launched slated to release at the top of 2018.
How did you determine your career path?
It's funny because I didn't really have a career path. When I began on YouTube, I had no clue what I wanted to do in life. I was a bit lost and was trying to figure out what path I wanted to take. YouTube just fell into my lap out of nowhere.
How did your vlogging career start and how has it progressed?
It started when my husband purchased a camera for me because I wanted to get into photography. I would view YouTubers every once in a while and then one of them that I actually followed reached out to me and saw how much I love makeup and would post about it for my small amount of followers I had at the time. She told me I would be perfect and should try YouTube out. At that moment, I thought it was so strange because I didn't understand what it was. I made my first video and people loved it.
What are the best aspects of running your own Vlog? What are the hardest aspects?
I think the best aspects are that I get to create whatever content I want whenever I please. I get to be creative and do what I love without anyone telling me what I can and can't do. The hard aspects are that sometimes it's difficult to get inspired. You also have to keep in mind that you need to satisfy your viewers as well as yourself and it's not always easy finding the middle ground.
How do you balance a working relationship with your spouse?
It's so funny because when he first started being my manager it was a disaster. It was so bad. We literally argued every day and multiple times a day. It got to the point where we just didn't want to be around each other. It's funny because I fired him a couple of times. He knew it didn't mean anything but I would just say it to make him mad. We finally sat down and had to figure out a common ground. It took awhile and we had to get used to it but now we hardly argue about work ever.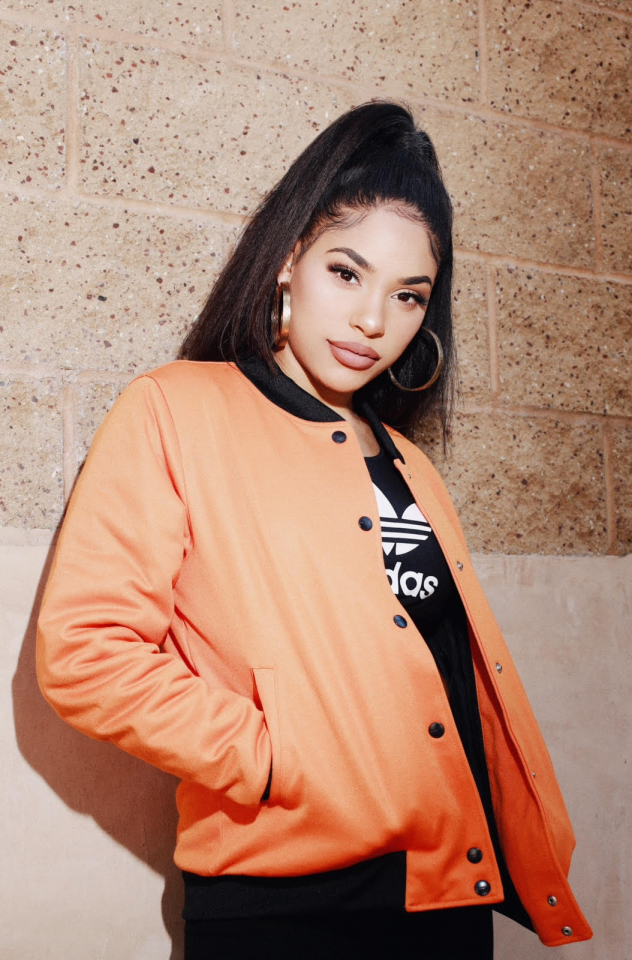 What social media or digital tool has made the biggest difference in your life and why?
I feel like YouTube for number one; it just completely changed my career and my life. It gave me a career when I didn't expect to have one. It was the biggest blessing.
What kind of camera do you use for your YouTube videos?
I use a Canon 70D.
Are there any trends you're particularly inspired by this season?
I am really inspired by the glowy-shimmery look. I literally just want to swim in glitter all season.
What are your can't-live-without items?
I cannot live without my eyelashes, some concealer and a brow pencil.
What role do you feel beauty vloggers play in the overall cosmetics industry?
I feel we play a huge role in helping the consumers determine what they want to spend their hard earned money on. You kind of help steer them in the right direction about the products. In the past, you had to take a gamble and hope it would be great based off of the commercials. They don't have to go through that anymore because they will know right away.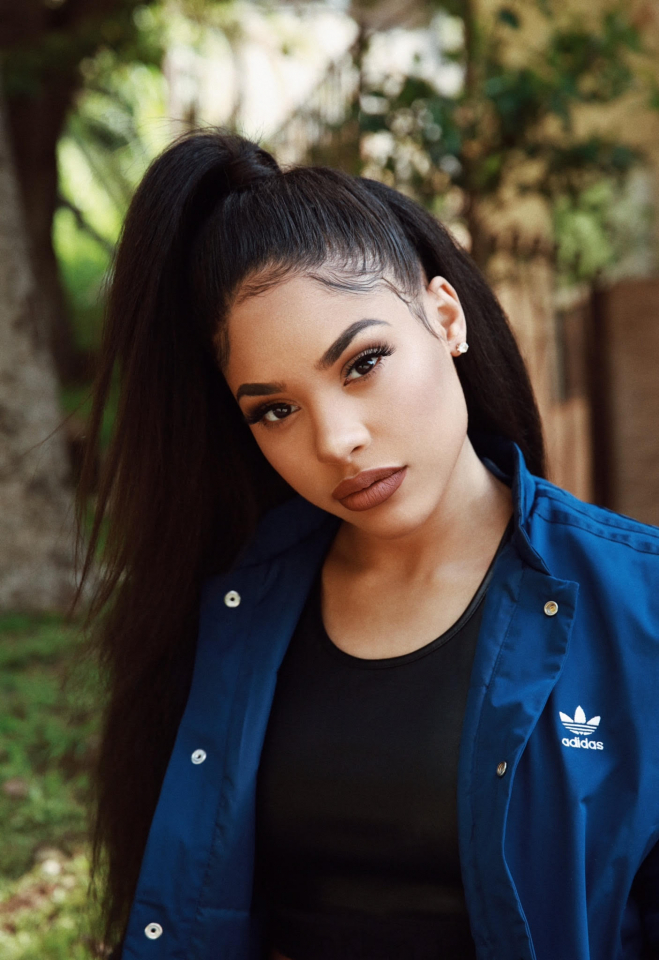 Are women of color in the beauty vlogging industry treated equally to other races?
In the past, when I first began not so much but not only that there weren't as many vloggers of color compared to how many there is today. The industry is changing and the treatment is getting better. There are definitely more opportunities for women of color compared to four or five years ago. I do feel like it is still a challenge for us. There are only a few of us who have reached a million subscribers and that's really small.
How do you feel a brand should approach a beauty blogger in order to maximize their chance of being featured?
When it comes to me I just genuinely have to like the project for me to feature it. You can have a great relationship with a brand, but it doesn't necessarily mean that the product they come out with is going to be your favorite. If I genuinely love the product then I will feature it.
What do you prefer a brand to send you once you've agreed to do a review?
I really enjoy the foundations and the setting powders. The liquid lipsticks are my favorite and anything in the matte category I love reviewing.
Do you have any upcoming beauty collaborations similar to Colourpop?
I do have an upcoming launch. It's not with Colourpop but it is with another brand because it's still in the works. I have been working on it for almost a year now and will release at the end of the year.