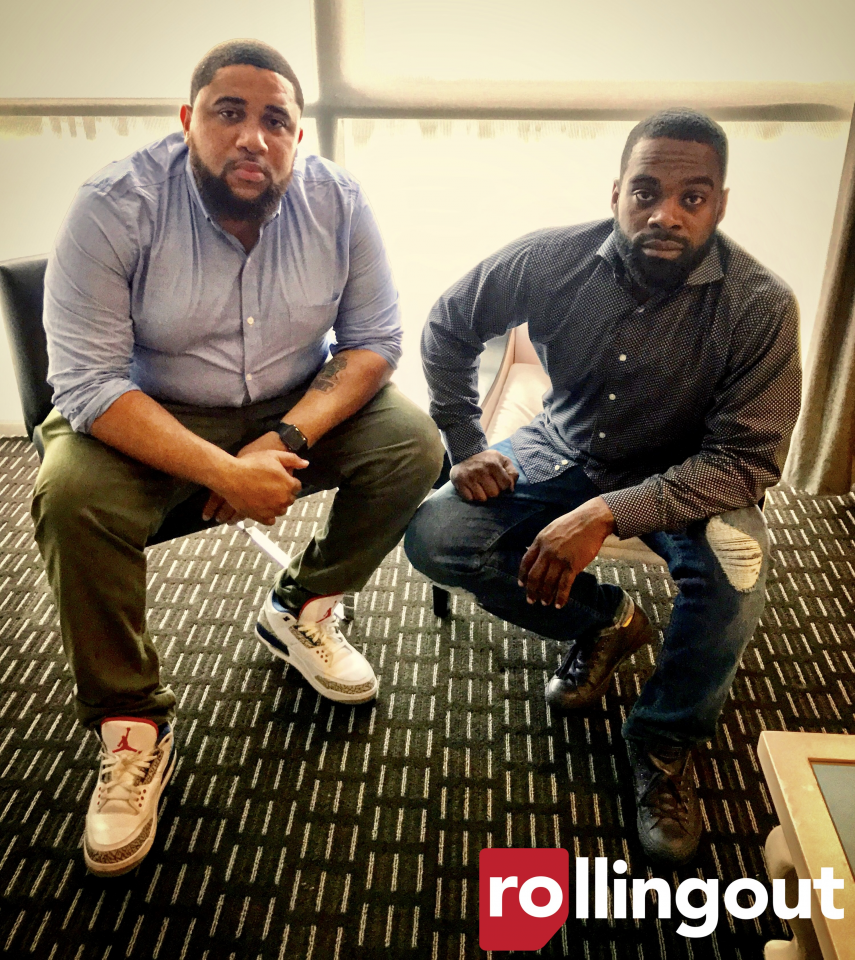 Recently, rolling out had the opportunity to interview Arif Gursel, a technology-focused entrepreneur and the current executive product leader for Floodgate Academy in Seattle. As an entrepreneur whose main focus is giving back to the community and empowering young African Americans, his role at Floodgate is one that fits him perfectly. The 2-year-old nonprofit organization offers a rigorous, year-long training program for coding and computer science, designed with the ultimate goal of solving the lack of diversity in the technology industry. It does this by engaging minority communities directly, quickly and effectively creating technically proficient engineers from all walks of life and allowing them easy access to the ever-expanding industry. Over the course of the interview, Gursel touched on the immense wealth of knowledge he holds, garnered from working at Microsoft for 13 years, starting business ventures of his own, and working within his current role at Floodgate Academy's site in Seattle.
Growing up in New York in the '80s, Gursel describes his upbringing as one that was shaped by coming up in a "hip hop household," especially so because of his cousin, Ali Shaheed Muhammad, who is one-fourth of the legendary hip-hop group A Tribe Called Quest. Originally interested in architecture during high school, he also pursued his interests in the entertainment industry by positioning himself strategically within the local New York hip-hop scene. "I had my first record deal when I was 17 years old. I created a digital record label from turning down that record deal because I understood the economics of the music industry really early and realized that the artists got screwed and were at the bottom of that totem pole," he says.
For college, Gursel attended Tuskegee University, one of many prestigious historically Black colleges in the United States, first entering as an architecture student then changing to computer science.
While at Tuskegee, Gursel became affiliated with Microsoft even further by interning for them, and in this position, he was able to take his first big steps in securing funding and resources for other young Black students. "I'm at Tuskegee, and I know we don't have any resources. So as I'm an intern, I finally make it happen, and they gave my school $1 million worth of software and books and stuff over a year. Now that's not an actual check that Microsoft cuts Tuskegee, but the best thing you can give kids who are hustlers are resources," he says.
Gursel also prides himself on having been an "internal activist" during his time at Microsoft. Being one of the very few Black engineers at Microsoft, he felt that it was his personal responsibility to open doors and create opportunities for the generation behind him, and that's exactly what he did. "I challenged Steve Ballmer [the former CEO of Microsoft] — I singlehandedly took Microsoft from recruiting at four black colleges to 10 in one question at an open mic. I asked Steve Ballmer, 'if you all care about diversity so much, why is it that you only recruit from four Black colleges and universities. You're out here at every predominantly White institution that has an engineering program, but you don't do the same thing at the Black colleges?' His response to me was 'are there more than four Black colleges?' I mean, it's just an ignorance. And some of it isn't blatant racism — it's just blatant ignorance," he says.
It was at that moment that Gursel went from being simply a software engineer to an agent of major change within one of the world's most influential companies. "From there, I instantly turned around and I came down [to the South] — I hired the first person from Morehouse at Microsoft, and that's what I started doing. I came to Morehouse and I hired a student. I came down to Spelman's computer science program senior class and talked to those sisters about opportunities, about being engineers at Microsoft and connecting them with female mentors — Black women back at Microsoft, the few engineers that were there that I knew."
These experiences shaped much of Gursel's professional life, and after leaving Microsoft at the end of 2012, he then went on to develop his skills even more. With a newly acquired skillset from an executive MBA completed at the University of Chicago's Booth School of Business, he founded VibeHeavy, which he describes as "a digital agency and tech lab specializing in physical and digital experiential marketing, social media strategy, and consulting." After selling VibeHeavy, he then occupied several different managerial positions with companies across the country. In 2015, he heard about what Floodgate Academy was doing with minority youth in Oakland, California. Floodgate's founder and chief instructor, DeVaris Brown (who was also present during this interview) also worked for Microsoft for a number of years and picked up on many issues within the tech industry that were particular to computer scientists of color. Brown observed that "we're not in a position in society where we can be independent and on our own, so we have to help each other — we have to get there."
When asked what the purpose of Floodgate Academy is, both Gursel and Brown agreed that the Academy's ultimate goal is to challenge the narrative. Gursel says, "I've seen the whole 360-degree experience from what this looks like as a person of African descent trying to get on. So, simultaneously, when I see all of the friction and bull—- and I hear companies say 'diversity and inclusion are important to us!' I know that most of that is PR messaging for them. So one of the things that I'm going to do is that if you're saying that you want more Black people, then we're going to do things to put more Black people in front of you and see if you hire them. And so, this, for me, this doesn't even start back with what we're doing with Floodgate. DeVaris started Floodgate in 2015; I came on about a year and a half ago trying to expand what they were doing in Oakland to what we're doing now in Seattle. But, before that, we were at Microsoft, just as employees being internal activists. This didn't start with 'we're doing Floodgate.' "
At Floodgate Academy, students learn a variety of different coding languages, but more importantly, they also learn from Gursel and Brown about how to navigate corporate spaces and cultures that they might not be used to since that's something that they continually had to do for themselves.
"[With Floodgate training] we're not telling you to be a culture fit — be yourself. Because if you get to be yourself, that's what they want. They want you to bring your creativity; they want you to bring your whole self to the job and that's going to allow you to be successful. Do not apologize for that," Gursel says.
Now, both the Oakland and Seattle sites of Floodgate Academy are thriving. Members of the current Floodgate administrative team, which includes six people, have an average of over 15 years of industry experience in top roles, and the program just graduated its first group from the Seattle site this past January, putting out 15 new coders to go out and make their mark in Silicon Valley and beyond. Gursel and Brown are discussing expanding operations to other cities across the United States.
"I refuse to be a gatekeeper because when I was 20-something years old, there was nobody reaching down from that level saying 'let me show you how to do this,' and so it's important that we do that. We're flooding the block with engineers," Gursel says.