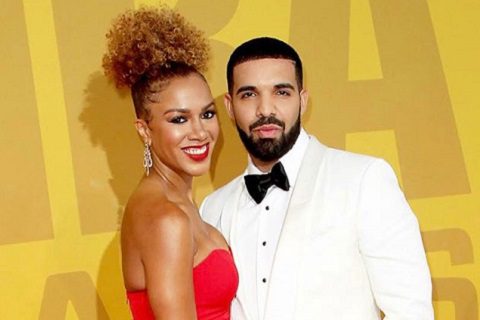 Rosalyn Gold-Onwude reveals that there may be something there with rapper Drake.
In case you missed it, the rapper raised some eyebrows after arriving at the 2017 NBA Awards with the NBC Sports Bay Area reporter as his date, late last month. "My stunning date for the evening," he wrote alongside a date-night image featuring himself with his arm gently wrapped around Gold-Onwude's waist.
Of course, it wasn't long before the speculation flooded in. "Finally someone from the sports world and more your style and has more in common with you ✔," wrote one fan, co-signing Drizzy's choice. Then rolled in the trolls. "Not trying to be rude but you can do better….you can't go from rihnna and downgrade jlo to that…." wrote another user. Needless to say, the duo had everyone talking.
Weeks following their head-turning appearance, the sports broadcaster gives "ET" the tea on what's really going on between the "good friends."
"Oh we're friends. We're good friends," the 30-year-old told the entertainment news outlet at the 2017 ESPY Awards red carpet in Los Angeles on Wednesday. "It was a really nice night together."
However, when asked if there is a romantic connection, she played it coy. "Well, maybe," she added. "We'll leave it there."
For now, however, Gold-Onwude is a "single lady," and taking notes from Ayesha Curry, who was recently a guest on her podcast, Ball Girl Magic. "She's teaching us single ladies how to cook in the kitchen when we're not on the court!" she said, revealing that Curry also provided tips on how to bag a man like her husband, Golden State Warriors' Steph Curry.
Meanwhile, a source close to Drake was quick to squash the possibility of a love connection between Gold-Onwude and Drizzy, telling "ET" in June that the two are "not dating."
"Rosalyn and Drake have been friends for a couple years. Rosalyn is a reporter with the NBA and Drake is obviously around the NBA a lot," the source added. "They met through mutual friends. They went to the NBA Awards as just friends."
Then again, this is Hollywood and stars have been known to be tight-lipped about their relationships. What are your thoughts? Could there be more going on between the two? Sound off in the comment section below.