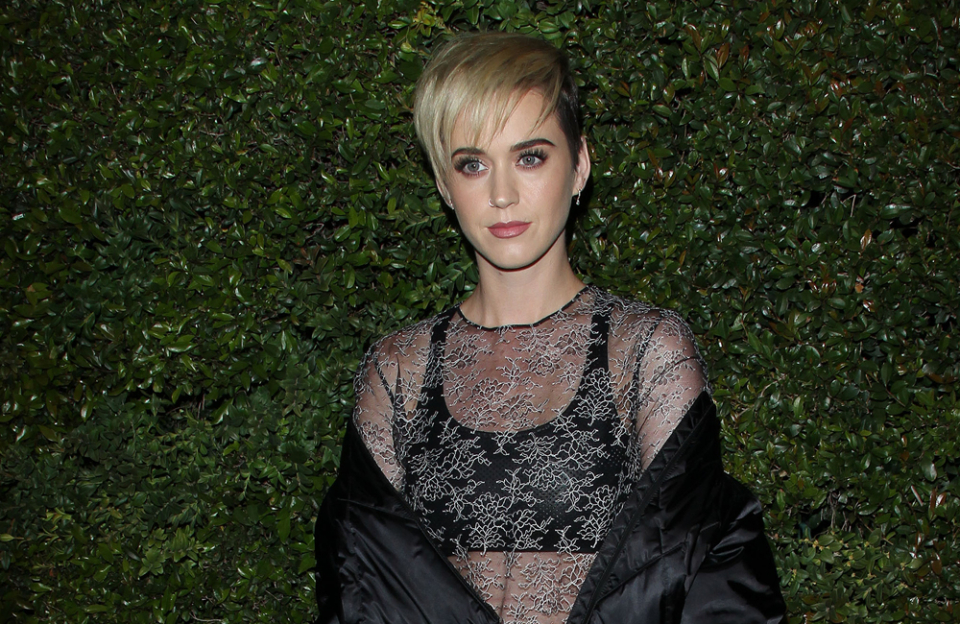 Katy Perry has been announced as the host of the upcoming MTV Video Music Awards (VMAs).
The "Swish Swish" singer, who is nominated for five of the iconic Moonman statuettes at the upcoming ceremony, will front the annual extravaganza and also take to the stage at the Forum in California to perform on August 27.
She said in a statement, "I've been training with MTV in zero gravity, eating astronaut ice cream, and I'm on a group text with Buzz Aldrin and Neil deGrasse Tyson.
"Come August 27th, I'll be ready to be your MOONWOMAN! Brace for impact, kids."
Awards ceremony bosses are delighted to have the new "American Idol" judge on board to take the reins at the show.
Viacom's head of music and music talent, global entertainment group, Bruce Gillmer, said, "We're thrilled to have global phenomenon Katy Perry as the host and a performer at the 2017 VMAs. She is at the forefront of music culture and the perfect person to anchor this year's show, which promises to be one of the most diverse and music-filled in VMA history."
The nominations for the VMAs were revealed earlier this week, and Kendrick Lamar scored the most nods with eight for Video of the Year, Best Hip Hop Video, Best Cinematography, Best Direction, Best Art Direction, Best Visual Effects, and Best Choreography for the video for his hit single "Humble," whilst the musician himself is also up for Artist of the Year.
And he faces a lot of competition from both Katy and The Weeknd, who are the second-most nominated acts with five.
The "Reminder" hitmaker will face Lamar in the races for Video of the Year, Artist of the Year, Best Direction and Best Art Direction, whilst also being nominated for Best Editing.
Meanwhile, Perry's single "Chained To The Rhythm" is nominated for Best Pop Video, Best Direction and Best Visual Effects, whilst her track "Bon Appetite" is up for Best Art Direction.