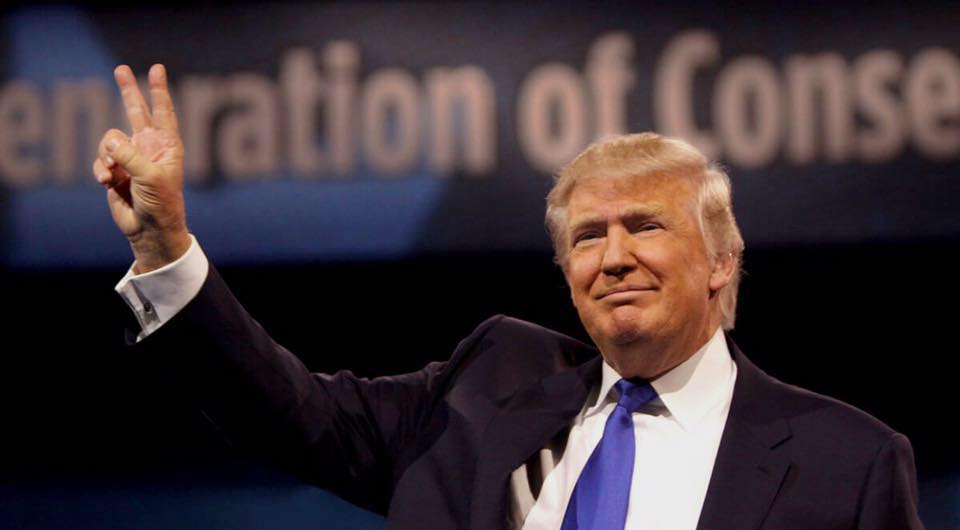 This is a typical Donald Trump appointment. Part of Trump's modus operandi is to promote or nominate obscure individuals into positions of power for which they are unqualified or have no previous experience — but who exemplify loyalty to Trump. They also have exhibited extreme hostility towards differing demographics or those of varying political persuasions. Sam Clovis is prime Exhibit A.
President Trump's nominee to be the Department of Agriculture's chief scientist is a man who has no previous education nor career experience in the area. He is best known for hosting a conservative talk show in Iowa, and he has spewed divisive and incendiary rhetoric at former President Barack Obama and others at regular intervals.
Now, how does this qualify to study a broad range of things — including climate change and nutrition — which is typically helmed by a "chief scientist," who is chosen "from among distinguished scientists with specialized or significant experience in agricultural research, education, and economics," is beyond most observers and pundits.
Granted, Clovis boasts a pedigree that most Americans would be proud of. According to Problubica, he has a bachelor's degree from the U.S. Air Force Academy, a master's from Golden State University and a doctorate in public administration from the University of Alabama.
But he cannot be called a man of science.
But before he was the president's nominee, he maintained a blog for years that said progressives were "enslaving" minorities and called Black leaders "race traders." He also claimed in the blog that Obama was a "communist."
Now defunct, the blog had earned him enough cache in relation to his radio show "Impact with Clovis," which used to air on Sioux City KSCJ, to reach the President's camp. Although the show itself does not have any online copies, the blog is archived on The Internet Archive Wayback Machine.
At one point in the blog, Clovis told Republican primary candidates to call out progressives as "liars, race traders and race 'traitors.'"
He also wondered aloud whether Obama would put conservatives on a kill list and suggested that Obama-era "czars" were using taxpayer money to buy off scientists.
These blog posts are troubling to Democrats in the Senate, who are already lambasting Trump's nomination because Clovis has been openly skeptical of climate change and lacks scientific credentials. And since Clovis' position requires a Senate vote, these concerns are likely to come up during debate and may be a stumbling block to netting the position for Clovis.
A spokesperson for the USDA has said of the nominee, "Dr. Clovis is a proud conservative and a proud American. All of his reporting either on the air or in writing over the course of his career has been based on solid research and data. He is after all an academic."