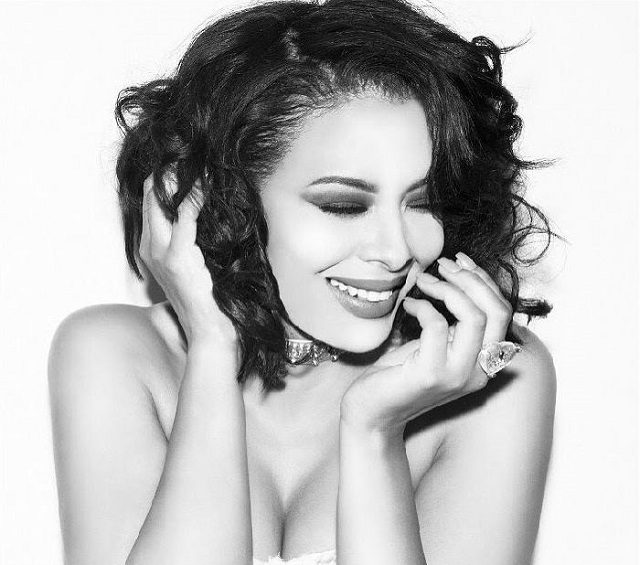 Vanessa Simmons is opening up about business, motherhood and her relationship with boyfriend Mike Wayans.
The 34-year-old fashion designer, who recently launched Bad Butterfly, her latest clothing line, at LAFW, recently spilled the beans on life with her 3-year-old daughter Ava, boyfriend Mike Wayans, and why they're not quite ready to expand their family.
"Dealing with a 3-year-old is very challenging, but I think eventually yes [we will have more kids] after Mike and I tie the knot," the "Growing Up Hip Hop" star told ET.
As for how the couple manages to make it work (balancing parenting, coupledom, and career), she said, "That's the biggest thing. Just making sure we're on the same page and communication. … Especially with a 3-year-old. Organization is key."
The reality star even delivered a spoiler alert for fans of "GUHH," revealing that though she and her younger sister, Angela — once inseparable — grew "distant" after Simmons welcomed her nearly 1-year-old son, Sutton, she may have been "overly sensitive" about the situation and the siblings are back on track.
"We're in a great space," she admitted of her relationship with Angela. "I think a few months ago [when we were filming the show] she was settling in to becoming a mom and trying to get back into work. I know from experience with my daughter that it can get hard, but I was just being a big sister and being like 'hey don't forget about me over here.' I need my sister, so that's what that was. I think I was being a little overly sensitive."
Still, according to Simmons, nothing quite tops the "sisterly bond" they shared before motherhood — when they worked side-by-side on their Pastry sneaker line.
"We were always together and we even lived together," said Simmons. "So I definitely miss those times but I'm enjoying us as mothers now and the maturity and growth we've both had. It's a cool time to go through too. Growing up, having our kids grow up together. It's like a whole new chapter for us essentially."
The good news? It appears as though the sisters will get another stab at creating oldie but goodie memories as they prepare to relaunch Pastry in 2018. Per ET, Simmons is even open to the idea of helming a reboot of their hit MTV reality show "Run's House." In the meantime, fans can keep up with the Simmons sisters on "GUHH" on Thursdays at 9 p.m. EST on WE tv. Will you be watching? Sound off in the comment section below.