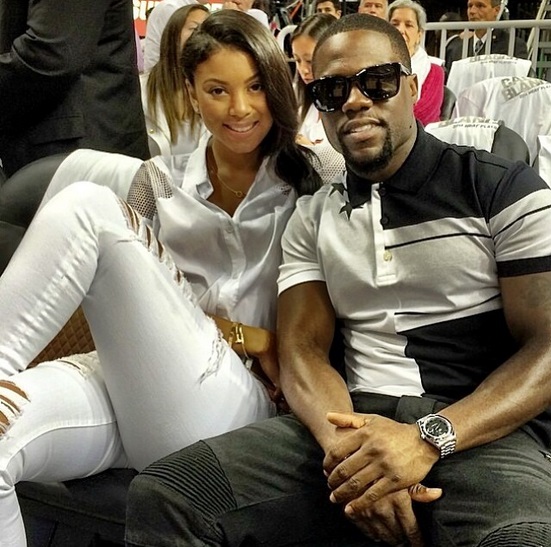 Not too long ago, Kevin Hart's wife, Eniko Hart, responded on Instagram to someone who suggested that she had come between Kevin Hart and his ex-wife, Torrei Hart, saying that their marriage had already been broken before Eniko entered the picture.
In response to a commenter suggesting that Eniko was fueling rumors that she had been Kevin's mistress before his marriage to Torrei ended, she wrote, "Their marriage was broken way before I came in the picture …"
"It's no problem at all," Eniko replied, "I'm basically immune to it now. Those rumors were spread from her years ago because she wanted to play the victim and not own up to her wrong doings [sic] as well. Singled me out as the mistress because we stuck … knowing damn well there was [sic] other women during their marriage. But I never wrecked any home. That was never the case and people ran with it. Only WE know how it really went down."
Torrei, not appreciative of the comments, clapped back with a different story entirely:
Looks like there might still be some drama and hurt feelings to contend with in the family.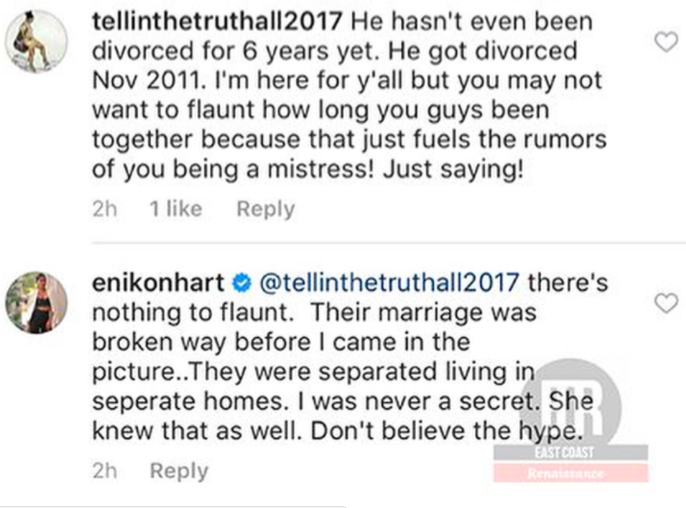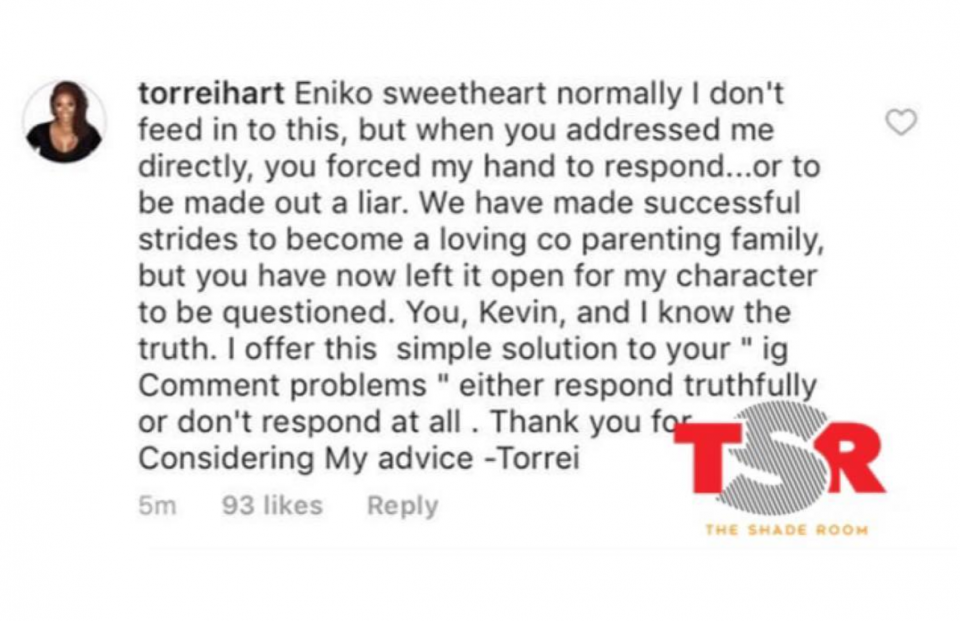 After viewing the interfamilial fracas from the sidelines, Kevin Hart finally interjected himself into the fray and proceeded to lecture fans on his Instagram account about his personal life. The Ride Along star said that after his standups and now a book on the shelves that go into his first marriage, his infidelities, his divorce, and his new love, that should really be enough for folks to chew on.
Some might conclude that the only one who needed to be admonished was his wife Eniko, since she felt compelled to answer a fan with a lengthy IG essay about Torrei Hart "lying on her" and basically calling her a "mistress."
Torrei Hart has been known to check folks. She once told Usher's ex-wife Tamika Raymond on the reality show "Atlanta Exes" that she needed to go and "kill herself." And Torrei Hart made that statement not long after Raymond's son was killed at Lake Lanier from a freak boating accident, and very nearly lost a second son who had gotten stuck at the bottom of Usher's swimming pool.