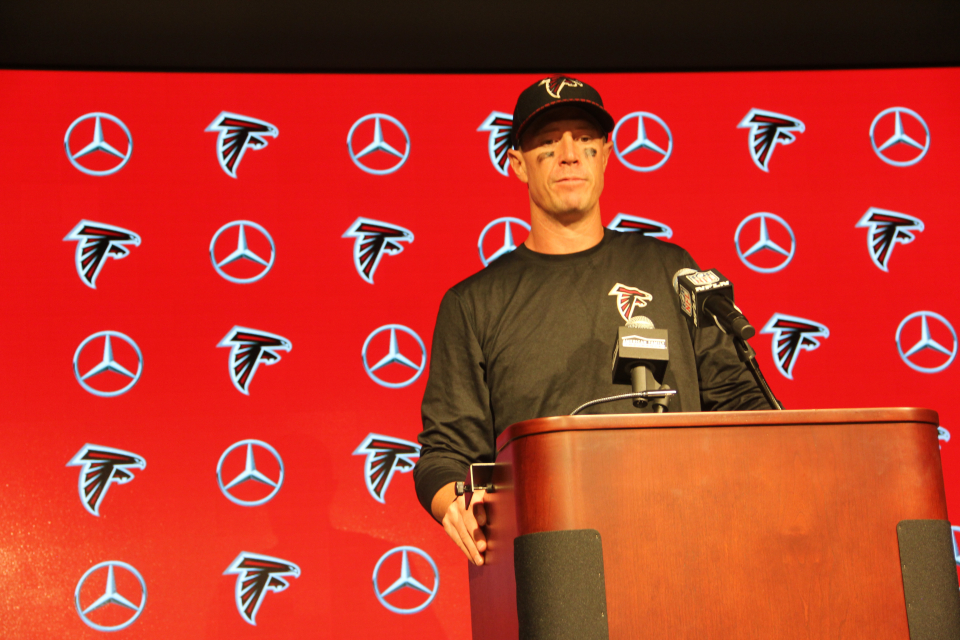 The Atlanta Falcons were impressive during their first regular season game at the new Mercedes-Benz Stadium. In front of a capacity crowd of 70,000 plus and a national TV audience on NBC, the Falcons defeated the Packers by a score of 34-23. Our publication was on hand to capture every moment.
Here are the five things we learned from the Atlanta Falcons' victory over the Green Bay Packers.
The Falcons own the Packers 
The Falcons and the Packers have competed three times within the last 12 months. In those games, the Falcons have outscored the Packers by a score of 111-76. During last night's game, the Packers tied the game at 7 before the Falcons opened the score to 31-7 by the third quarter. The Packers scored 13 points in the 4th quarter, but the game was well out of reach at that point.
Trufant is back
Desmond Trufant was forced to sit idle during the Falcons Super Bowl run due to a season-ending injury. However, he appeared to be back in top form by recording an interception and fumble recovery for a touchdown. If Trufant remains healthy, the defense will improve due to his ability to shut down the top receivers in the NFL.
Matt Ryan seeks to move forward
The Falcons heard the score "28-3" for an entire summer and will likely continue to hear it during the regular season. The Super Bowl loss was a tremendous blow, but Matt Ryan has moved on. "We were disappointed with how it ended, but we got pass that. We started working on becoming the best football team that we can be. We're two games in to this and mission accomplished on the first two games."
Falcons offense returned to form 
During the first game against the Bears, the Falcons offense looked malign and were stagnant for most of the game. However, new offensive coordinator Steve Sarkisian seemed to settle into the offense against the Packers. He presented more aggressive plays and the Falcons offense ran as smoothly as it did in 2016.
The new stadium is a hit
Falcons fans and players enjoyed the amenities of the Mercedes-Benz Stadium. With the stadium's roof remaining opened for the entire game, the Falcons played their first home game at an open-air stadium since 1992. But as the stadium continues to be a hit with fans, players, and the sports world, it will be important for the Falcons and Arthur Blank's organization to continue support for the surrounding communities of Vine City and the West End.