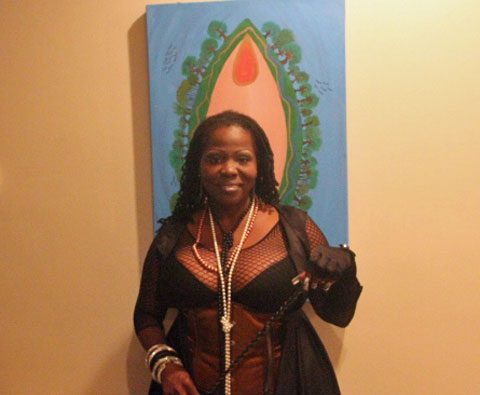 A  recent dinner party at the Punany Playhouse and demonstration by famed sex education expert Dr. Nyobi Ross has shown that more Black couples are choosing to spice up their sex life with a little BDSM. Dr. Nyobi was a special guest for this past weekend's Punany Playhouse event and she did not fail to surprise some of her guests.
As Dr. Nyobi prepared for her talk she displayed a few implements of her trade, which included riding crops, flails in various colors as well as leather and metal restraints as she gave an explicit talk on fetishes. The acronym BDSM covers a wide variety of sexual behavior that entails bondage, discipline, dominance and submission, sadomasochism, and role play. For Dr. Nyobi, who has over 10 years experience as a professional dominatrix, it has been profitable. Because of her expertise and beauty, she commands a fee of $475 per hour session, and she emphasized that she does not have sex with her paying clients.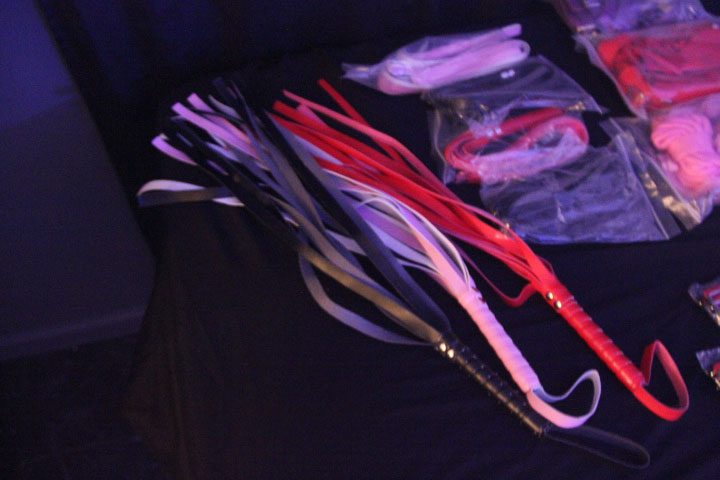 She also explained that BDSM is also about exploring your boundaries and doing it in a safe manner. Before any couple engages in BDSM play they have to establish trust.  A couple must decide what is safe play and more importantly a safe word to stop when things get too rough. It's not enough to just say stop, yelling out "baseball" or some other non-sexual word should make your partner stop what they are doing. Dr. Nyobi stated that there are some things she will not participate in such as cutting a partner or engaging in sexual asphyxiation, She says it is too easy to nick an artery or injure someone severely with such activities.
Many couples may engage in slapping or tying up a partner as part of the submission to a dominatrix or dom if it the partner is male. But everyone must remember it is a game not done to truly cause harm to a person.