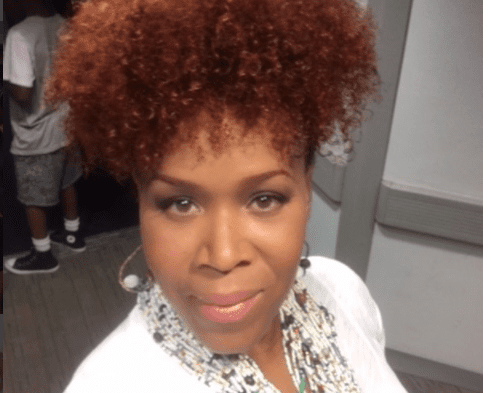 Tina Campbell had an opportunity to clarify why she voted for Donald Trump after catching flack from her interview with The Root. Days after the article was published, Campbell sat down with the hosts of "The Real" and defended her choice to vote for a man who will probably be remembered as the worst U.S. president of this generation and possibly of all time.
"What I said is, if during your campaign what you said appealed to me and it appealed to my Christian values, more than the other candidate, then when it comes down to it, I chose based on my faith," Campbell said on "The Real."
"I didn't really like either one of the candidates if I could just be honest, but [there were] two people [who] had the chance of winning and so I voted based on my faith.
"Do I agree with everything that's being done and being said? No. Do I promote and advocate any of that? No. And do I choose to give any more of my time to anybody that has an opinion about my right to vote and who I vote for and what behind it? Not at all."
Campbell did admit to being angered by Trump's performance before turning the subject to religion. "[I'm] upset with the things that [Trump]'s doing in this country … I ain't out campaigning for nobody but Jesus."
Either Campbell is gullible or just ignorant when it comes to the political process. Trump has always presented himself to be a racist, narcissist, and a man who openly disrespects women. He doesn't represent what it means to be a man of faith.
But beyond his personal faults, Cambell should have realized that Trump's policies are also flawed. He is seeking to take away the basic needs and rights of people who need the most support. So while she attempted to cop-out by claiming that she was "campaigning for Jesus," she should have asked herself "what would Jesus do?" Because if she would have prayed long enough to see the truth, she would have noticed that Trump is, in every way, on the opposite spectrum when it comes to the principles of Jesus Christ.