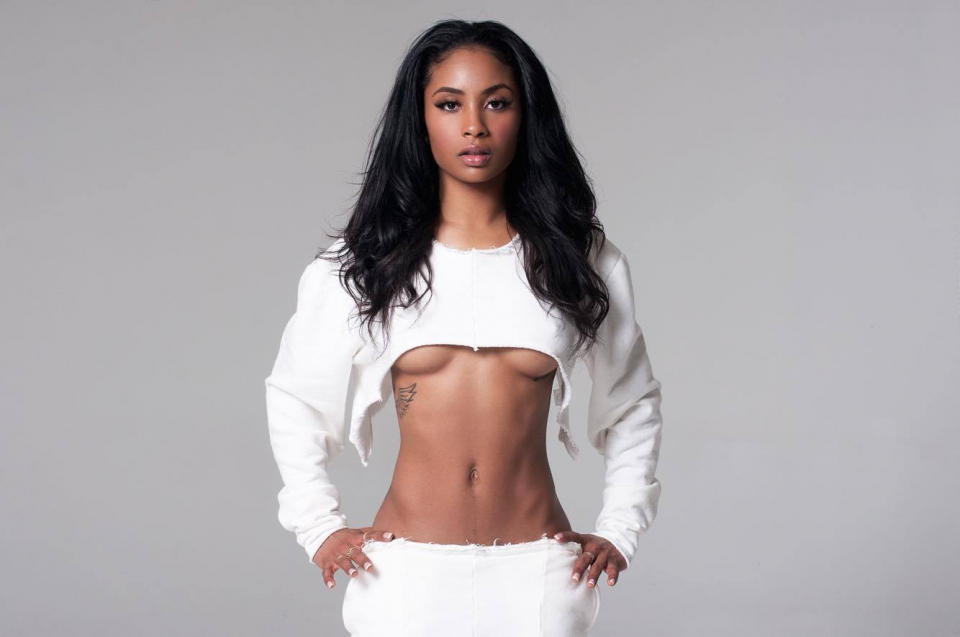 Few new artists have been co-signed by two living legends; however, this is a reality for newcomer Dominae. The Dallas, Texas native is a professionally trained ballerina who's been dancing since the age of 12. Besides ballet, Dominae is classically trained in African dance, hip hop, jazz and modern dance. As a dance student, Dominae had the honor of being trained and sometimes scolded by the legendary Debbie Allen.
"Ms. Allen was very stern and serious about dance. She is focused and will snap on you one minute and the next she'll make you laugh. I learned to have discipline in every area of my life from her," Dominae shared. " … it was a great experience and it molded and prepared me for what I'm doing today."
It isn't hard to see what connected Debbie Allen to Dominae. Her star quality has been evident to those around her for quite some time. She enjoyed dance but always knew music was the missing element in her package. After studying dance professionally for years, Dominae added music to her personal recipe and suddenly things started to fall into place. She started spending time in the studio, which lead to another legend being put into her life.
Dominae's strong vocals mixed with her captivating dance style resulted in her being referred to Tionne Watkins also known as T-Boz from the legendary girl group TLC. "I got a call from this lady and she said she thought I'd be good for a group she was putting together. At first she said her name was Tionne and then she said T-Boz and I swear I thought somebody was playing on the phone." Dominae recalled. After it became evident that T-Boz really was the stranger on the phone, Dominae couldn't wait to meet one of her childhood idols. "I was a TLC fan and still am. Coming from a dancer's background you have to appreciate their shows. They are true performers."
T-Boz initially signed Dominae to a girl group she was working with, but when the group disbanded she decided to sign Dominae as a solo artist. Today, Dominae has a hot new single picking up spins quickly on radio. Her single titled "Daytona" doesn't allow the songstress to show off her skills on the dance floor but it illustrates her vocals perfectly along with her personal swag. "It's a little bit of a cocky record. It's like a girl telling a guy she knows he got her twisted but she is cool with it," Dominae said.  She says hearing her single on the radio for the first time was surreal and sent chills up her spine.
While her single gains momentum, Dominae plans to keep working on her craft and building her fanbase. Being one-on-one with T-Boz has allowed her a personal glimpse into the work ethic of her mentor. "From T-Boz I've learned how much work it takes to do this. She is so hardworking and I see all that she has gone through and continues to. It lets me know there is no excuse and it makes me realize how much I can do," she said.
To follow Dominae's journey, visit her on social media at @dominaemusic