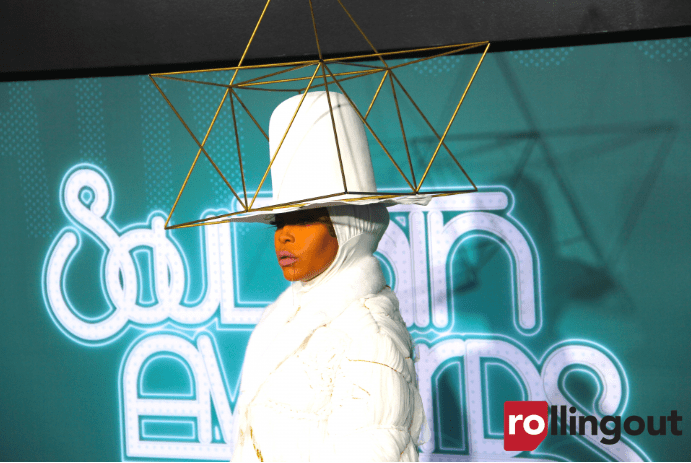 The Soul Train Awards will air on Sunday, Nov. 26, however, the show was taped over the weekend, and we had red carpet access. Erykah Badu hosted the Soul Train Awards for the second consecutive year and in true Badu fashion, she showed up in grandiose style. Badu was sighted on the red carpet sporting a winter-white, feathery ensemble including an overcoat, white leather boots and a sporty top hat to match. Her hat, perhaps the most interesting piece of her outfit, was adorned with an intricate star-shaped gold topper that set off the entire outfit.
Badu wasn't the only one stunting on the red carpet, though. Check out some of the other fashions from this year's heavily attended event. Tell us who you think wore it best. Who were your favs or who missed the mark altogether? You be the judge.
We can't wait for the show to air so we can find out all the winners. Well, they're all winners in our book anyway.