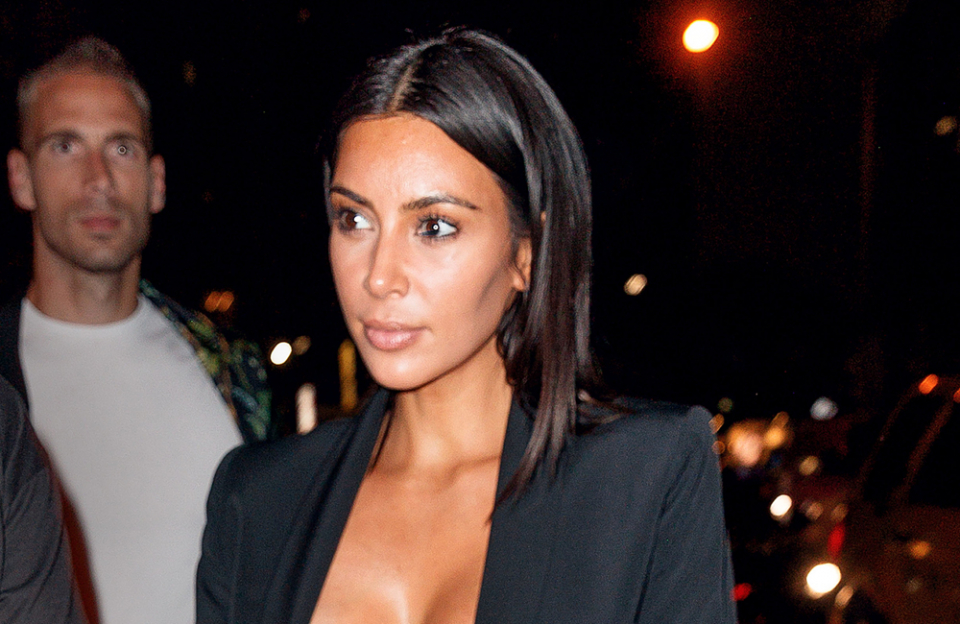 Kim Kardashian West is clearing out her wardrobe for charity.
Kim is auctioning off her old clothes, including one of husband Kanye West's old concert T-shirts.
The "Keeping Up With The Kardashians" star — who recently welcomed her third child, daughter Chicago, via a surrogate — is selling off some of her own outfits to raise money for the Children's Hospital Los Angeles.
Kim, 37, has listed 200 items on eBay, through marketing agency Auction Cause, including nude bodysuits, swimwear and a promotional T-shirt for her husband Kanye West's 2013 album Yeezus.
Some of the items up for sale — such as a fluffy, pink, Tom Ford turtleneck sweater — have previously been worn by Kim, while others, including a pair of bikini bottoms and La Perla lingerie, have never been used.
Kim has also included a pair of designer Buscemi baby booties.
Fans can also bid for white, studded Alexander McQueen boots, a black fitted Jean Paul Gaultier top, ripped Levis denim shorts and a brown velvet tracksuit.
Each item has a starting price of just $0.99 and 10 percent of the proceeds from the sale, which ends on Sunday, Feb. 18, 2018, will be donated to the children's hospital.