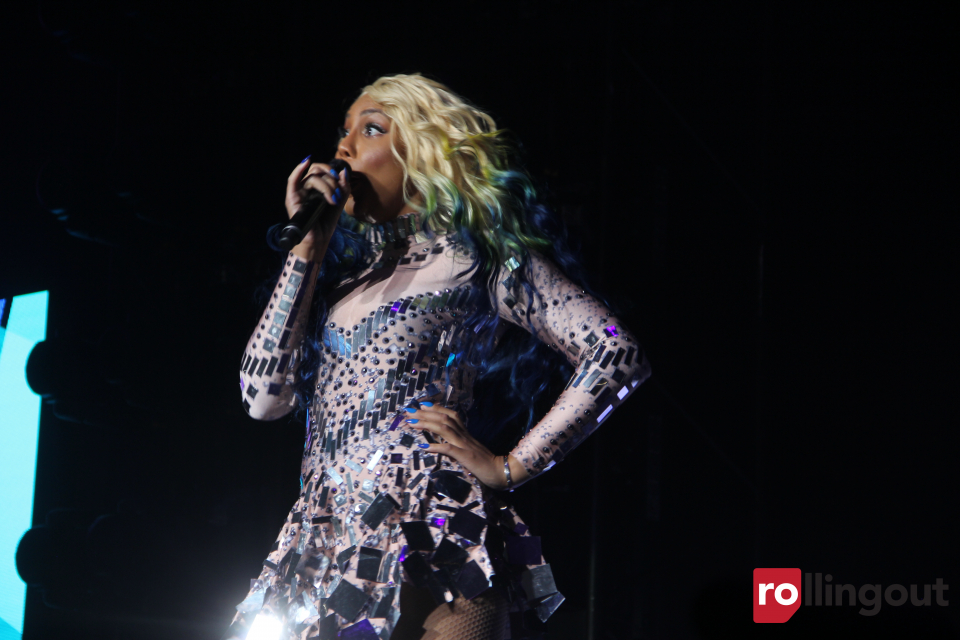 Tamar Braxton shocked her fans last week when she decided to shave off all of her hair. The singer posted a photo of her new look and it took social media by storm.
Braxton recently posted new photos that were taken during a photo shoot. While wearing a yellow mini-dress, she shared an announcement about her upcoming interview with Steve Harvey.
"Set your DVR's because she's finally on uncle @iamsteveharveytv. Nobody can block what GOD has for you! Period! #BlessedBeTheRock," she added on the post.
In 2017, Braxton announced that Steve Harvey would be producing her talk show. A release date for the talk show has yet to be announced.
Fans continue to react to Braxton's new bald look.
Tamar Braxton look so DAMN Good! 😍😍😍

— DJ (@DaJuantai) March 23, 2018
Tamar looks hotter without hair to me !!

— Fitternomixs (@FitternomixsNJ) March 23, 2018
BEAUTIFUL GIRL… KEEP SLAYING 😊😊

— Iviwe Sonanzi Ane (@Viishyy) March 23, 2018